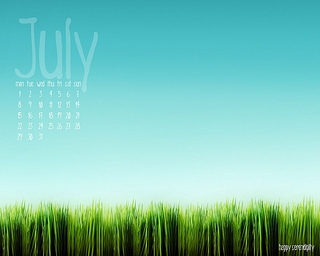 Monday July 1st signalled the beginning of the second half of 2013, and if, like me, you've not only set goals, but also set milestones for your progress, then this date is very significant.  Obviously, being the half way point of the year, it allows us to take a sensible measure of how far we've advanced against our goals, and then to consider our plans for the next six months.
Alternatively, if you haven't set any goals, then the half way point of the year is a good time to take stock of how your life has progressed during this period and to select a few meaningful goals so that the second half of the year brings deliberate direction to your life.
To start the process, it's best to look back over the previous six months and review our progress so far.  This is relevant whether we've set goals or not, because even if we haven't set goals, we will have progressed, albeit in an unplanned direction.  So what should we be looking for?
Well, there are a few things to highlight:
First and foremost, our successes!
Did you achieve any of your desired results between January and June? 
Hopefully, you answered 'yes' to this question, so take some time to relish these achievements whether big or small because not only have you achieved success, but you have also grown as a person due to your success.  You are now the kind of person who…maintains their weight, runs x miles weekly, saves £x monthly, goes the extra mile, speaks a new language, plays the piano, etc!  How exciting is that?!  Congratulations on your success, I'm so pleased for you!
Along with success, we will also have made progress in some areas.
Of course, progress is also success, so enjoy these areas too.  The important thing to remember about success and progress is that you should continue to do the things that have caused the success and progress.  In fact, if it's feasible, do more of these things!
Next, it's time to look at the things that didn't go quite to plan.
There might be some very good reasons why your plans didn't materialise in the way you wanted them to, and if these reasons are valid, ie, they were outside your control, then consider the impact they had on your plans.  Do you think they are likely to happen again?  If they are, then you'll need to consider how you will overcome these obstacles in the future, in other words, what do YOU need to change?  If they're unlikely to arise again, then you may just as well chalk the effects up to experience, learn the lessons and move on.
Alternatively, your plans may not have progressed or materialised due to your own procrastination!  We're all so familiar with this restraint on our ability to take action that it's pretty much considered a national pastime!  But, if we're going to make reasonable progress on our goals, we must not allow procrastination to derail our efforts.  No matter what, we must keep pushing, pushing, pushing until we succeed.  Unfortunately no one else can do this for us, but on the flipside, no one else can take the credit for the successes we achieve either, so go for it!
In any event, whatever you identify as reasons for your delayed progress, do less of, or cut it out of your schedule altogether.  Instead, find new and improved actions to propel you forward.
Thinking about fuzzy goals!
I just want to add a few words about the importance of having CLEAR goals.  When you look at the results you've achieved so far this year, do they seem a little unclear?  For example, you feel fitter, but you're not sure how to define your new fitness levels; or, you've made progress on learning Spanish, but you're not really sure if you've achieved enough to call it a success?
These are symptoms of fuzzy goals!  In order to know that you've achieved the success you desire, you need to know *exactly* what you're aiming for.  Allowing yourself the 'luxury' of fuzzy goals will ultimately result in vague results, and with vague results it's difficult to know what worked and what didn't.
Continue, Amend, Delete…
So, having reviewed the last six months, it's time to continue, amend, or delete the actions we will take for the next six months in support of our goal targets.
It's important to base your answers to this section on your earlier review because knowing that you will undergo the same review process at your next 6-monthly or annual progress review helps to inform your choice of actions for the next six months.  It gives greater clarity on setting your goals, and it may also encourage you to challenge yourself just a bit harder in order to achieve more!
So in summary:
Review the last six months
Celebrate your successes
Celebrate your positive progress
Analyse and understand what didn't work and why
Reset your goals for the coming six months, making them clear and measurable
Do more of the actions which brought about your successes
Do less of, change, or cut out altogether, those actions which didn't result in success
Repeat this process in 6 months!
So now that you are ready to get going on the next six months of the year, let's just conclude with a micro-view of the time available.  Starting from Monday 1st July, there are 184 days available until the end of the year, or, put another way, there are 4,416 hours to complete your goals…and the clock is ticking!
Was this post helpful as a reference point for the half-way mark of 2013?  Please leave a comment and let me know what you thing!
Photo: happy_serendipity