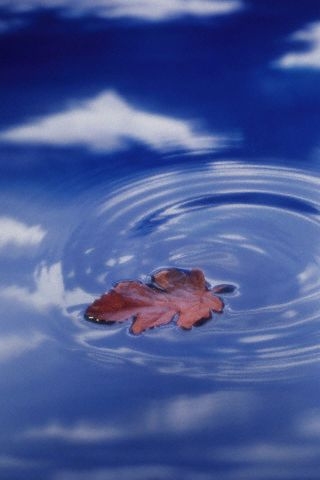 Keeping on plugging at our goals can at times be an uphill struggle.  As we've discussed before we can run into negativity and resentment from others, our own mind can try to pull us back as we embark on new and unfamiliar territory, and in general it can just be difficult to find the motivation to keep going when we're tired, confused and all-done-in!
Against this backdrop, what if our normal day-to-day activities take a turn for the worse too?  How do we find the strength to carry on?
I've often felt that as long as one area of my life (one of the "roles" I play) holds together then I can command enough strength from there to carry me through those areas where things are a little tough.  And, having discussed this idea with others, it seems that there is some truth in it.  It appears that where everything around us feels like it's falling apart, if we can find a little island of solace somewhere amongst the noise and confusion, then this is the place to hold fast, draw comfort from and to use as the starting point for our comeback.
In this respect I used to think very two-dimensionally.  My thinking went along the lines of home-life versus work-life and therefore, as long as one or other of these areas was ticking over nicely, I could cope with the demands thrown at me from the less compliant one at that time.
But maybe this two-dimensional view is too restrictive.  Our lives are intricate and made up of many facets.  We cross into the paths of others on more occasions than we realise, their presence affecting our lives whilst our presence affects their lives also.  And of course we also have our personal goals, which will cover a broad range of activities unique to ourselves.Continue Reading