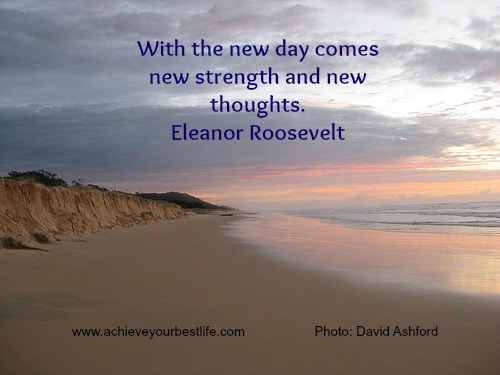 Sometimes the events of our lives can knock the wind from our sails and we're left wondering what just happened?  It's at times like these that we need to focus in on the really important things that need our attention in order to get the best possible outcome.
This is where I find myself at the moment.
An unexpected family event.
A need for focus and support.
This blog, my Facebook page and my goals are still important to me and will remain so, but over the next few weeks my blog posts will be short, focused and possibly sporadic while I deal with the events that are unfolding.
I hope you like the quote I've chosen for my post today.  It reminds me that strength will come anew with each day for all of us.