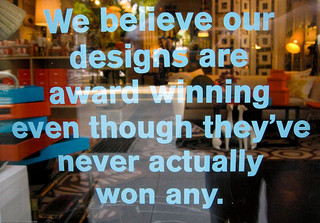 Do you know who you are and fully recognise the real person who lurks inside?
Think about this for a moment and ask yourself 'do my actions reflect the person I really am?'
I was thinking about this view because we are so fond of putting labels on ourselves, whether they are good or bad, and wondered to what extent we live up (or down) to these definitions.  I was also thinking about the old adage that 'actions speak louder than words' and I am sure there have been times when you've witnessed a disparity in what somebody says and what he then does.  But of course, we can be, and sometimes are, all guilty of this trait.
I wonder why this is?  Is it because we want to impress someone or maybe we want to be liked or to fit in?  Or maybe we just don't know ourselves as well as we think we do, in which case, it wouldn't be self-evident that we were in fact not acting consistently with the person we believe ourselves to be.
Placing labels on ourselves is normal and obviously helpful in allowing us to define who we believe we are to other people.  But let's just have a look at the idea of definitions.Continue Reading