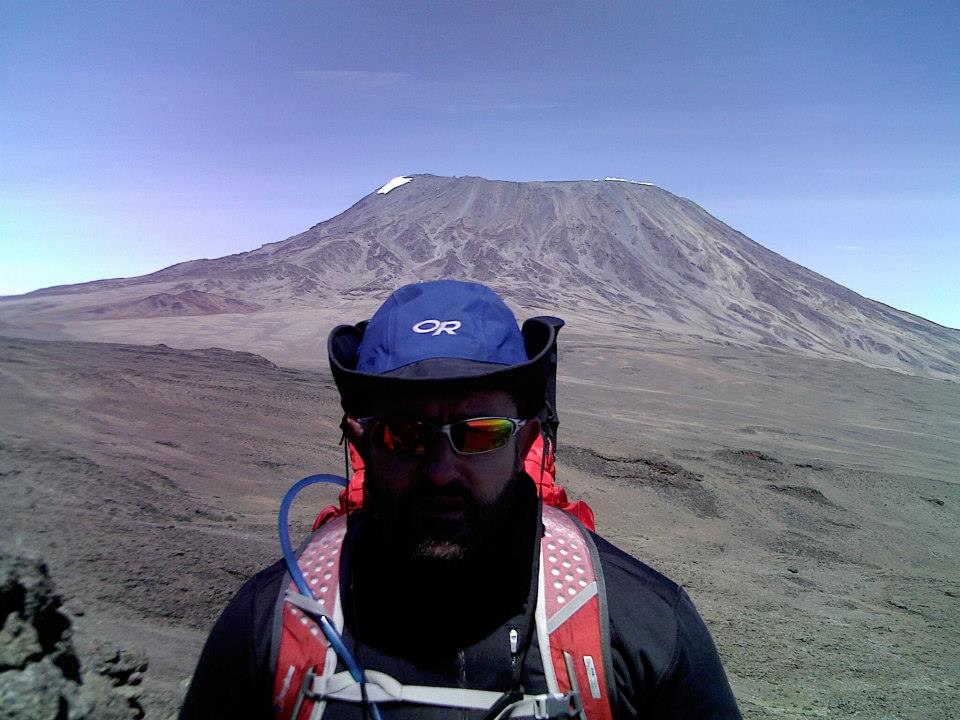 In October 2013, Richard Powell, an IT Manager based at Cardiff University, set off on a challenge he'd been preparing for for a year – to climb to the peak of Kilimanjaro.  Although he tells me that his initial motivations were more selfish than altruistic, it's a credit to his determination and motivation that along with reaching the peak, he's also raised more than £5,000 in sponsorship and other fund raising activities for his chosen charity, Tenovus (a cancer care and treatment charity).
A few days ago, I had the opportunity to interview Richard about his experiences.
You've recently successfully climbed to the peak of Kilimanjaro, can you tell us about the experience?
We prepared for the climb for about a year before the actual event, but in all honesty nothing really prepares you!  I think the first realisation of the enormity of the challenge hit me when we flew into Africa and instead of flying over Kilimanjaro, we flew around it and were looking out of the windows and upwards towards the summit!Continue Reading