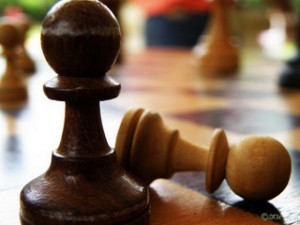 Sometimes we play a game, it goes a bit like this:
One of us (family member or friend) moans or says something negative, or maybe a little unkind (or sometimes very unkind) or maybe just unnecessarily critical.  The words we've uttered will have been unconscious, a habit even, but in any event, they will not have done anything to improve our day.  In fact, they have the effect of reducing our own happiness.
So the game then becomes to counter these negative words and/or emotions by coming up with positive things to say about the thing we have just passed comment on.  We must also at least match the number of positive things we say against the number of negative things we have said!
In some ways the game is silly, but it's also a little bit of fun, especially if you really feel you have nothing good to say about a person or a situation.  When this happens you really have to dig deep to find something positive to say which can result in some random thoughts!Continue Reading