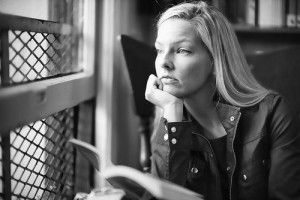 Are you a daydreamer?  Do you ever wonder 'what if I…?' and then fill in the blank with wonderful images that float around your head?  Do you let these images grow and enthuse you or do you quickly pull yourself back down to ground level and keep a realistic outlook on life?  Or, maybe you just find it difficult to daydream because your mind is so full of all the things on your To Do list or your commitments to other people so that there is just no room for daydreaming?
Wherever you sit on the imaginary daydreamers scale there can be no doubt that it can have both positive and negative effects on our lives.  But, taken in moderation, and used appropriately, I believe that daydreaming can have a very positive effect on our lives.
The key of course is to not spend all our time daydreaming at the expense of doing.  Instead we must follow up by actually identifying those parts of our daydreams which seem to re-occur to such an extent that they appear to be sending us a message…a message that says I'm waiting for you to do something about this!
But sometimes we block out our daydreams by replacing this thinking time with an endless stream of distractions, though usually this isn't deliberate.  Instead we just seem to become oblivious to the constant chatter or pictures that run through our heads and then we just forget to tune in occasionally.  Worse though is when we allow 'gadgets' to occupy all our mind-time.  Things like tv, social media, music etc.  Of course, none of these are inherently bad, but as Lee Loevinger puts it…
Television is simply automated daydreaming.
So does this actually mean we are allowing others to do our daydreaming for us?  There's quite a strong argument that this view could hold some water.
We perceive viewing television as something which is essentially benign entertainment, but, how often have you been watching television with intent, ie, you made an active choice to watch the program, but then, you were lulled to such an extent by the gentle familiarity of the run of programmes that you continued to sit watching even though you originally had no intention of doing so?  It's a very familiar scenario, and to a large extent we believe ourselves to be blameless since tv viewing (or web surfing or social media) are so easy on our senses.  After a particularly difficult day it can be as soothing as sinking into a warm bath to just let others not only do the work of entertaining us, but, and more seriously, let others make our choices.
But let me just re-iterate: there's nothing wrong with watching tv, web surfing or social media, as long as the time spent following these pursuits is deliberate and intended, rather than an avoidance technique.
But putting aside any tendency we may have to allow tv to do our daydreaming for us, how can we make daydreaming work for us instead?
Well, we could use our daydreams to help us identify those areas where we seek changes or improvements in our lives.  Our daydreams are unlikely to be completely random, although they could be symbolic and therefore potentially confusing.  However if we take the time to analyse our thoughts we will probably find a theme of some sort recurs on a regular basis.  Maybe this is a holiday destination, accepting an award, appearing on stage, falling in love…etc… and, bearing this in mind, Bo Bennett advises us that:
Visualization is daydreaming with a purpose.
So, if this is the case then instead of just allowing our daydreams to be completely aimless we can actually put some boundaries around the things we want to daydream about.  This could be something that we already see as a goal, but as yet have not progressed.  In this case, we could use daydreaming to help us identify a useful starting point if we haven't yet worked out where we want to start.  Alternatively, if starting is actually the problem and we lack motivation, then by daydreaming of seeing ourselves starting and progressing on our goal, there's a very good chance that we will be compelled to get  up and get going!
Similarly, where we already have a good idea of our goals we can use daydreaming (or visualisation) to help us grow and expand our goals beyond their current limitations.
So with this in mind, if you notice someone daydreaming, should you disturb them?  Well according to Graeme Roberts, the answer is no..
If a writer is daydreaming, leave them be. They could be plotting their next great story.
But don't be fooled into thinking this quote applies only to writers, after all we are all writing our next great story.  If we allow them, our goals can be the next great story of our lives, and our daydreams can be the authors of those goals.
So are you a daydreamer?  If so has it helped you identify or progress your goals?  I'd love to hear your thoughts on this post…click on the comments and share your thoughts!
Photo: Christopher.Michel