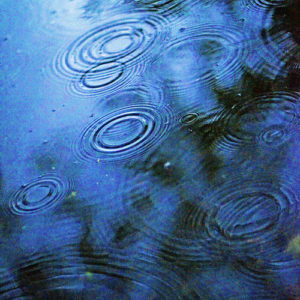 As we go about our daily lives we cross paths and interact with people almost continuously.  Sometimes these interactions are obvious – we have a conversation in person or on the phone, we connect via email and social media etc.  Other times, our interactions are far less obvious, for example when we take an action which has an indirect effect on someone else or where we take no action and maybe someone was hoping we might connect with them.  These latter interactions are silent and invisible in our everyday lives and we may remain completely unaware of them, or, they may come to our attention in unexpected ways.
In this vein I was thinking about how we enrich, or add value to our or other peoples' lives, directly or indirectly.  There are many different ways of looking at this, but I'm interested to consider how our actions or lack of action can enrich our lives and those of the people around us.
On looking up the word 'enrich' in the dictionary, I came across the following definitions:
Improve or enhance the quality of
To make fuller, more meaningful, or more rewarding
In addition, there were a couple of useful synonyms which could portray a different meaning, such as deepen and develop.
We can improve, add value or enhance our lives in many ways.  We may choose to deepen our relationships with those we love and cherish or open ourselves up to new relationships although of course this also runs the risk of rejection.  But, even this consequence could serve as an opportunity to improve our lives by deepening our understanding of the things we desire in a meaningful relationship, or, in contrast, help us to understand how our behaviour affects those we come into contact with.  Did we give ourselves fully, or maybe we held back out of fear or shyness and the other person misunderstood this to be lack of interest?
We can also take time and apply effort to develop or improve our knowledge of a subject area we are interested in.  This could be anything from an academic course of some sort leading to a recognised qualification such as becoming a teacher or a linguist to something that we might consider a hobby like flower arranging, angling or mountain biking.  Of course, in both these cases, they could be considered interchangeably insomuch as learning a language or teaching (brownies, cubs, little league etc) could be hobbies and flower arranging, angling and mountain biking could be a means to making a living.  This really just comes down to our perception of the things we choose to do and our perceived value (will it enrich other peoples' lives if I provide this service?) of the actions to other people.
In any event, whichever way you interpret these actions, there's no doubt that they are adding value, not only through knowledge enhancement, personal growth, confidence, possibly widening your social circle,  increasing your wealth through improved earning opportunities, but also by way of enhancing your contribution to those around you or the wider world in general.  I've mentioned in other blogs on this website that when we change, our world also changes, and so, by default if we are improving in some way, then our immediate (or wider) world will also change and improve.
Also, what about those things which come our way, but that we sometimes 'forget' to capitalise on?
Sometimes I think we 'forget' to do the things which give us pleasure, or, maybe we don't forget to do them, we just have some level of embarrassment for liking or enjoying them.  Maybe someone once made fun of us, or maybe it would be considered a little quirky or old fashioned. But, whatever our reason for avoiding some of the things which make us happy or happier, there is no shame in pursuing them.  Indeed, in doing so, if we smile a little more, doesn't that have a beneficial effect on others?
Here's a personal example.  When I was a little girl, my grandmother taught me to knit and it's a skill I've carried with me into adulthood.  However, I rarely knit anything, and in fact, can't even remember the last time I picked up a set of knitting needles because I was once told that it was a hobby only old women pursued.  I bear no resentment about the comment, but it has made me somewhat embarrassed to undertake this hobby again.  It's ironic though because it is only quite recently that knitting became a favoured pastime of celebrities such as Kate Moss, Darryl Hannah and David Arquette!  But, in all seriousness, this is a classic example of allowing my happiness or contentment to be affected by someone else's view of what's 'good' for me.
So does this reduce the enrichment I could feel in my life?  Possibly.  I'm not actually sitting around feeling sorry for myself about this, after all it's my decision in the end, which has led to my not partaking of a hobby which I enjoy.  (If you're wondering why I enjoy it, I think it's twofold:  firstly, the actual process of knitting is very methodical and I find that it calms my mind; secondly, creating something brand new and unique from scratch is very satisfying.) Besides, taking a light hearted view of it, I'm only getting older, so eventually I'll be old enough(!) to knit without worrying what anyone else thinks!
Have you ever experienced this sort of situation or something similar?  A situation where you suppress your pleasures to accommodate someone else's feelings or opinions?  It's easily done, but it's worth remembering that even though on some level you've taken the action to make the other person feel good, or to avoid some kind of confrontation, you have also detracted from the richness of your 'potential' life.  It's important to remember that when we take time to meet our own needs, this usually spills over into greater benevolence in our attitudes towards others.
Having set out to write a blog about how our actions and inactions can enrich our and other people's lives, it seems that it's so important to remember that whatever we do or don't do, say or don't say, it will have an effect on us and those around us.
If we envisage a raindrop hitting a still pond and see the ripples moving outwards and away from the point of impact, then this is a pretty good metaphor for our lives.  Whatever the ripple comes into contact with will be affected, rocking it gently with its impression.
We can enrich, deepen and enhance our lives and in turn the lives of others.  Hopefully this will be in a good way since we are in turn affected by the ripples coming from other people.  But if we at least endeavour to live an enriched life, we can hope that this will have a positive effect in our little world.
When was the last time you sought to enrich your life with a new hobby, a new or deeper relationship or by enhancing your knowledge?  Was it time well spent?  What did you learn…about yourself and anyone else affected by your actions?  Please leave a comment, I'd love to hear your thoughts!
Photo: quapan