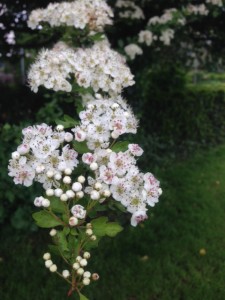 I've struggled a little this week to crack on with writing my blog.  My preferred routine is to start writing almost as soon as the previous blog has been posted.  Sometimes this gets delayed because the muse deserts me for a little while, but, by sheer force of will, I push through the lack of ideas and just start writing anyway.  And this usually solves the problem.  From somewhere deep inside or from a chance conversation an idea emerges and the blog begins to form.
Not so this week.  Instead it took until Thursday evening before the words started to form on the page.  Granted I've been feeling a bit under the weather this week, but I have felt a lot worse in the past but still managed to do some writing, so I can only conclude that I was procrastinating.  I was letting myself get away with not doing the thing I knew I should be doing.
It seems fitting then that the blog that's emerging today is looking at exactly that issue – doing the things we don't want to do!  I wish I could tell you that I'm immune to procrastination, but that would be lying.  I suffer this affliction as much as the next person as can be evidenced by two successive posts alluding to the subject!
Every now and then, I imagine what it would be like to actually do all the things I intended to do.  This is an idea that must have occupied Thomas A Edison for a time too as he is quoted as saying:
"If we did all the things we are capable of, we would literally astound ourselves."
A great idea, don't you think?  I could go off on a tangent here and talk about how, if we did everything we are capable of we wouldn't be likely to achieve very much, since we would be overwhelmed and distracted, but really that's not the implication intended by the quote, so I'll stick with the real sentiment and continue in the vein Edison intended.
Do you ever start your day with a huge To Do list and, by the time the end of the day rolls around find that you've only ticked one of two things off?  Yes?  Me too!  Sometimes this is because other more important or demanding things have held my attention, although often even after acknowledging their claim on my time, it can still lead to a level of resentment and/or frustration that I didn't progress the things I actually planned to do.
Other times I have no 'excuse', it's just me and I've allowed a lack of focus to consume my day by avoiding the things I should have been doing and instead doing other 'nicer' things.  In the scheme of things, these other nicer things would probably have needed doing at some stage anyway, but, again having allowed myself to prioritise these secondary things ahead of the things I know I should have been doing, I feel a level of frustration and also annoyance at the time wasted on busy tasks rather than those things which could be contributing to the future I would like to create.
This isn't an easy situation to overcome.
We as humans yearn to take the path of least resistance.  I'm sure we all recognise this person within us, and perhaps sometimes we need to take this path in order to maintain our wellbeing.  Sometimes taking the easy choices allows us a little downtime whilst also being productive, but I guess the problems arise when this becomes our automatic way of working.
Think about this for a moment and the impact it can have.  How often have you avoided doing a task because you're not sure what to do, or maybe it seems overwhelming or perhaps you just can't muster up the motivation and just put it off until tomorrow?  But then, suddenly the outstanding task begins to grow horns and breath fire because it develops some urgency or the lack of progress has triggered a subsidiary task which makes it even less appealing?  It's the age-old situation where that stitch in time wasn't done and now we need to do nine…
So, instead, what could we expect our lives to look like if we actually did the things we didn't want to do, when they needed doing?  Would we literally be astounded as Edison assures us?
I believe we would be.  For anyone who's tasted even a little piece of success, you'll know it's because you put in the effort to work through those difficult or less-than-appealing tasks to completion, and afterward you felt great!  You may even have felt a little astounded by the things those results brought you – the sum of the results being far more than anything you were expecting.
There's something intoxicating about this feeling and once we've experienced it, we will want to experience it again…and again, hence our feelings of frustration when we don't do the right things at the right time!
So the next time you find yourself doing the wrong thing in the moment at the expense of doing the right thing at the right time, try to call to mind a time when you overcame this natural tendency and kept with your plan.  How did that feel?  Furthermore, how did the outcome feel?  These are the emotions which can help to motivate you to keep moving in the right direction and towards your rightful place as someone who is indeed astounding!
So two questions for you:
(a) what are you avoiding doing?
(b) when you didn't avoid doing something, what was your success?
I'd love to read you comments, so go on…!