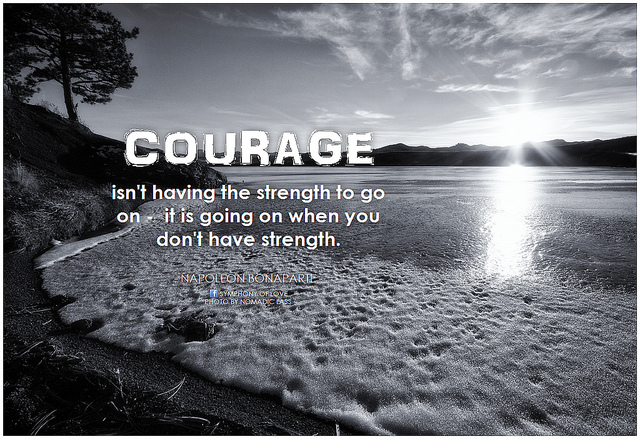 This post may contain affiliate links. Please read my disclosure for more info.
The Benefits of Resilience
We admire people who exude resilience. They have an aura of calm and don't seem to crumple under the pressures of everyday life, regardless of what that looks like. As Kipling eloquently put it
They keep their head when all about them are losing theirs…
In other words, they keep the faith and don't down tools every time a new obstacle appears.
Resilience, by definition means:
The capacity to recover quickly from difficulties; toughness. (Oxford Dictionary)
Oh that we could master this and quickly attain all the benefits of resilience!
Slow your Reactions, Increase your Resilience

It might be a little too much to expect to 'master' resilience, but, as a skill, we can always develop and hone our ability to be resilient.
All of us have our share of upset, frustration, anger, disappointments and regrets. But have you ever taken some time to review your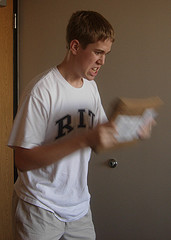 reactions to the events that caused the emotional response? Were you able, on reflection, to see areas where your reaction could have been improved, or, even better, had you controlled your reaction, a healthier result would likely have ensued?
Of course, this is much easier to say than to actually put into practice. I think when we react in a less than desirable way, it's because we feel helpless or overwhelmed. We feel that our options are limited and then we often think that it's hopeless to try.
But by reacting, rather than taking a little time to think through a considered response, we either make things worse or surrender control to the other party. In other words we wash our hands of the situation, assign blame elsewhere (it's not my fault!) and expect others to put things right.
Unfortunately this doesn't really help our situation. It can be very difficult to come back from an angry exchange, we may feel sorry or contrite but not have the strength to offer up an apology or a way to make things better. These unresolved exchanges
can cause negative feelings to fester on for years with neither party being willing to make the first step and offer up the proverbial olive branch.
Hanging On To The Pain
But seriously, does hanging on to the pain feel good? Does living with all this pent up negativity inside, whilst hanging on to the feeling of having been crossed make us happy? I'm sure for most people the answer to this is no, and yet, we continue to let these unhappy feelings occupy our lives.
How good then, would it feel to remain in control even when everything around seems to be falling apart?
Seeing the Situation for What It Really Is
Of course, life is never as easy as this, although it is possible to remain calm, or at least keep a semblance of calm even in the most extreme circumstances. But in order to do this we need to learn to control our emotions and our reactions. We need to learn to give ourselves a moment to think before we jump to an un-suitable conclusion and act it out!
We know from experience, that quite often after the 'catastrophe' has subsided and we think rationally, we realise that we could have acted in a different manner, and, had we done so, the outcome might have been better handled.
Practicing Our Resilience
So in this vein, let's get back to the idea of resilience.
The truth of the matter is that we all have depths of resilience that we don't mine nearly often enough, but in the main this is because until we are faced with ever-increasing difficult circumstances, we don't need to dig so deep. Consequently, there are degrees of resilience which we acquire as time goes on.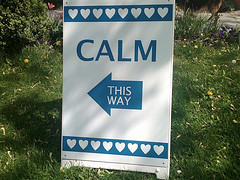 However, once we've exprienced and coped with difficulties, then we know we can always call upon that resilience again. We might not want to, after all, who wants to attract difficult circumstances? But, the truth remains that if we've done it before, then we can do it again, and, quite possibly, even better the next time.
The main benefit of being able to call on our resilience is that it allows us to move on with our lives. Yes, difficulties have happened, yes, they were painful to deal with, and yes, they have left a scar, but, being resilient means moving on in spite of the difficulties, pain and scars.
It also means being able to look at the bigger picture because there will be many times when people do or say things that we don't like, but it's not always appropriate or even worth the effort of saying our piece. It's useful to bear in mind that sometimes we have to release our need to fight the battle while we soldier on through the war.
Staying in Control Feels Better
In many ways this is self-preservation. If we already have too much to deal with or too much stress then it's in our best interests to occasionally let some things go. Yes, they may irritate us, but, in the bigger scheme of things, or, within the overall plan for our life, does this irritation really matter? Will it, by not dealing with it now, have a detrimental effect on our plans in the future? Well if not, then why bother with the hassle? Acknowledge and assess, let go and move on whenever you can.
In the end, the perpetrator of our ire probably doesn't care about how it affects us. Indeed, they may actually want us to feel upset, angry, guilty or despondent. But by tapping into our resilience, we acknowledge how we feel and we may even need to rant, but ultimately, we will continue with our plan. We will not allow the offender to knock us off course and dictate a different outcome.
We will not allow the offender to knock us off course and dictate a different outcome.
No one is immune to the 'slings and arrows of outrageous fortune', but over time and with effort and fortitude we can learn to strengthen our armour so that more of them fall away without causing pain.
Acknowledge, let go and move on. Let this be your new mantra for continued progress and peace of mind.
I'll finish with the wonderful and fitting poem by Charlie Remiggio
Never Give Up
Never give up, never lose hope
Always have faith it allows you to cope
Trying times will pass as they always do
Just have patience your dreams will come true
Put on a smile, you will live through your pain
Know this will pass, and strength you will gain.
~ Charlie Remiggio
What do you think?  For me, this is something I must work on continuously, sometimes I win, sometimes I fail dramatically!  How resilient do you think you are?
Click below to check out these Personal Resilience Resources

Photos: BK , TheTorpedoDog , Amanda Hirsch