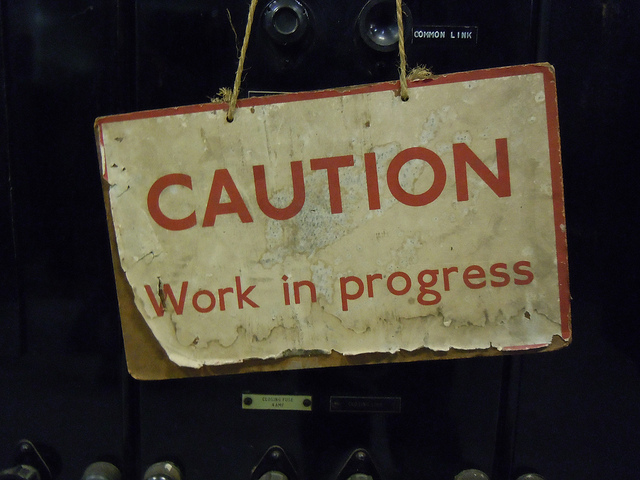 As promised, here is my Goals Progress Update Report for February.
So February has come and gone and we're, finally, starting to see the fresh shoots of Spring!  I can't wait for the longer days and warmer weather.
So what was I up to in February?  Well here's the update 🙂
Personal Growth
Read 18 Good Books (31/12/15)
Progress 1 (Total so far = 2 of 18)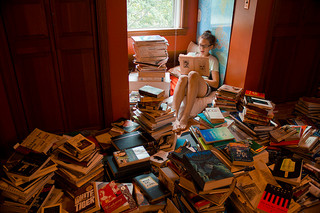 I read my first fiction book in a very long time this month.  600 Hours of Edward

was an entertaining read and it was good to read something lighter than my usual choice.  I've also finished one other book, but will not record it until I've put my review up on the blog.  I'll be doing that very soon.
Attend a Personal Development Seminar (31/12/15)
Not progressed yet.
Complete my Cognitive Behaviour Therapy (CBT) Course (31/8/15)
I've been doing a fair bit of research in this area in support of my course notes, which, unfortunately I'm finding a little sparse.  I'm now at a point where I'm ready to tackle the Module 2 assignments.
Finances
Generate an extra £10,000 of income (31/12/15)
February Goal £100, Achieved £160.26….! (Totals so far  £210.00, Goal £150.00)

Well I've smashed my income target for February!  Yay!!
Clearly it was a good month, although to be honest it was a little bit too easy.  The largest single income item was a tax refund of £89 and I also sold a few items of clutter which earned £40.  Needless to say that had me on the path to success really quickly, but I kept going with my other 'little earners' and managed to push to total up to £160.
From last month: Here are the personal 'guidelines I'm using for this goal.
For the challenge, my goal is to generate extra income over and above our usual day-to-day salaries and budget. I'm going to be counting income from all sources (you can see a breakdown below), including 'in-kind' income like vouchers. Where I have used a voucher, an equivalent amount of cash will be drawn from my budget and transferred to my Goal Savings Fund. This is important because it ensures that any extra money doesn't just inflate our day-to-day income.
So here's how my February total was achieved:
Decluttered items £40.00
Surveys £12.64
Vouchers £7.74
Refunds: £89.42
Wins £10.00
Other £0.46
My goal for March will be to generate £150.
Increase our net worth by 15% (31/12/15)
After running the numbers for February, our cumulative net worth increase is just under 2%.  This is a reasonable increase for the month when our car broke down!
Health Fitness & Wellbeing
Bring my weight to within 9 stone 2 pounds/4 pounds (128-130lbs) (31/3/15)
At start: 10st 7lbs (147lbs), Now 9st 9.5lbs (135.5lbs)
I'm pleased to report that I am still shedding the pounds, but as you can see, the loss has been at a slower rate in February with a total of 3.5lbs lost.
I've had the odd 'blip' this month and fallen off the low-carb wagon now and then, but the great thing is, that as soon as I get back on track the weight falls off again.
I'm not far from target now, just another 5.5lbs to go, so hopefully I'll be able to achieve my goal in line with my deadline.
Just one possible obstacle though is that we have a few days away planned towards the end of the month, so that could be a bit of a challenge!
Maintain my weight within this band (R & O)
N/A at present.
Participate in a fitness-related charity event (31/9/15)
No progress yet.
Practice my morning routine (meditation, affirmations, reading) 6 days/week (R & O)
Success-ish! I've practiced my morning routine nearly exactly as planned all month.  I missed a meditation on one morning this month, but managed to make it up the next day which would have been my Saturday morning to lie in, so I'm counting it as a success 🙂
Business
Grow my website subscriber list to at least 1,000 subscribers (31/12/15)
Poor results this month – I lost a subscriber 🙁
This goal is proving to be much harder than I anticipated, but in the spirit of determination and perseverance I will keep going.  I've been looking into some new techniques and am actively looking to improve the look and feel of the website.
Set up and launch an AYBL Youtube channel (31/12/15)
No progress yet.
Write and launch my second eBook (31/12/15)
No progress yet.
Post relevant and appealing content to my website at least twice/week (R & O)
Possible 8, Actual 5

One blog less than last month, so I've slipped a little.  I could make excuses, but there's nothing to be gained from it.  There wasn't anything in particular that caused the reduction so for next month I need to be a bit more consistent and stay with the plan for 2 blogs per week.
Fun, Adventure & Relaxation
Continue and complete our 12 UK Cities in 12 Months Bucket List Challenge (31/10/15)
There weren't any travels in February, but this was deliberate rather than an oversight.  In March we have a double-city-break planned which I'm really excited about!  Watch this space for details later in the month.
Review my Bucket List regularly for opportunities to take action (R & O)
No change from last month, I'm waiting for some warmer weather…which must be so close now!  I'm keeping these two items high on the possibles for the coming months:
To take a boat trip to Devon or Cornwall
Have a body flight adventure
Take a 2-week summer holiday (location TBD, but somewhere hot!) (30/9/15)
No progress yet.
Relationships
Take a trip to New York to celebrate our 27th Wedding Anniversary/significant '0' birthdays! (31/10/15)
No change, here's what I reported last month:
There's a very loose plan beginning to emerge for this goal! We've been looking into timing (probably October), hotels and flights. Watch this space!
Maintain and improve regular contact with family and friends (R & O)
I can happily report that I remembered all the birthdays for February that I needed to.  It was also a good time for social contact, meeting up with some friends for lunch or coffee and a catch up.  A good month, I think 🙂
Contribution
Volunteer to help in whatever way needed at at least one charity event (31/12/15)
No progress yet.
Contribute to local causes by sponsoring local activities and events (31/12/15)
No change in February.
On balance I think I was less motivated at times in February, although I'm happy that I pretty much kept with the plan despite this.  I find a lack of personal motivation very frustrating, which I'm sure lots of people can understand!  The trick is to keep going anyway, which is what I've always tried to do.
So it's now onwards to March. I'm excited and motivated to keep going on my goals and knowing that I have to come back this time next month with an update is definitely keeping me focused! If you have any comments, thoughts, ideas or helpful hints, please leave a comment, I'd love to hear from you!
Photos: Kevan , Porsche Brosseau, The Daily English Show