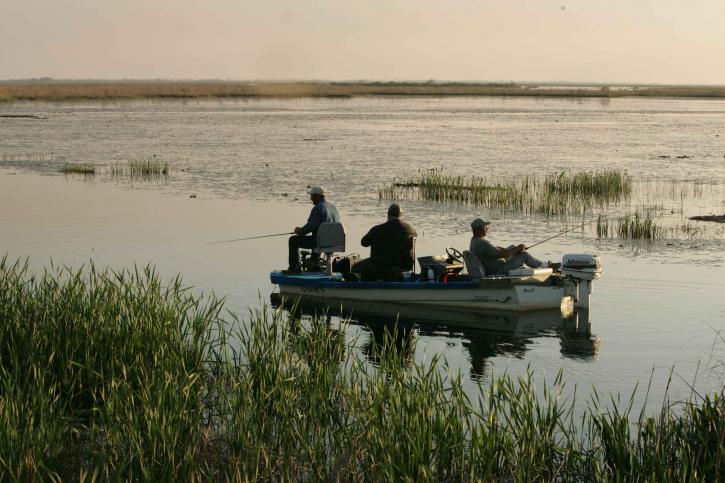 To make our way in life, it's good to have the support of family and friends and also a healthy dose of luck to help us on our way. However, it's equally, or even more important to look within ourselves for the characteristics which will support our progress and development through the years.
With this in mind, here are 5 Personal Characteristics that will serve you well.
Self-Reliance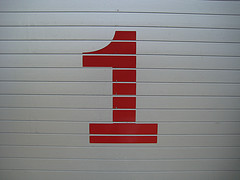 'If it's going to be, it has to be me!' and 'You can always rely on number one!' are modern ways of stating our self-reliance. When the heat gets to be too much for all those around, can you rely on yourself to keep calm and keep going anyway?
Oftentimes, it's not what happens to us, but how we react that causes us to lose faith and give-in to the problems and issues that come our way. In these situations we may look to others to help us out, but instead, why not rely on ourselves and keep going anyway?
This may seem challenging, but with each positive success, this personal characteristic grows and gets stronger so it becomes easier to challenge ourselves with bigger demands. In the longer term, realising and accepting that there is no 'knight in shining armour' waiting to rescue us will strengthen our resolve to achieve our goals ourselves.
Personal Belief
Do you believe that you can achieve your goals? This is an incredibly important characteristic. Without belief we will easily become disheartened when things don't go to plan or when things appear to be static. However, as long as we keep moving in the direction of our goals, our plans are progressing and whilst we might not be able to see any outward indication of movement, it is there. Imperceptible maybe, but as long as we're changing, change is happening elsewhere too.
Always consider the size of your goal when you are looking for visible movement. If you have a big goal, then naturally it's going to take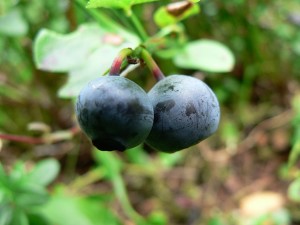 longer to achieve it. After all, we don't see the movement of continents, but every now and then, there's an earthquake or an eruption which is very visible! This is true of your goals too and is the reason we need to continue to believe in their reality even when we can't see the miniscule changes that are happening.
Without belief then, we won't continue with the actions that are needed to make the major change come about, but as we've all heard, big change is the sum of many smaller changes. These smaller changes can of course be easier to achieve, but they also 'appear' to slow our progress. How often have we wanted to immediately jump to the winner's post without doing the work to get there?
Here's a real-life example of this exact situation. Many years ago I signed up with my husband to do the Ribbon Walk in aid of Cancer Research. The walk is in fact a marathon, but instead of running, you get to walk. We were full of enthusiasm when we signed up and for a while we managed to train fairly regularly. But, unwisely we never completed our training (I don't think we even had a well-thought-out plan!), believing that since it was 'only' a walk that we would be ok on the day.
Oh, how we came to regret that silly assumption!
Leading up to the day of the walk there had been torrential rain and flooding in the area, but undeterred we made our way to the start line along with the other entrants and started out. The route was well marked with plenty of volunteers to aid our progress.
The walk was hard, up and down hill and through muddy fields, but we kept going. However, at about the half way point, my husband 'hit the wall'. I never understood that phrase before, but to see him struggle to put one foot in front of the other suddenly made it very real. One way or another he kept going, but then, after a few more miles, I 'hit the wall' too! My legs were heavy and leaden and it was so painful to keep going!
Eventually, 27 miles later and 10 hours of walking (it was dark by then!) we made it to the finish line where we collapsed with exhaustion, unable to enjoy our success. I can only say I have complete and utter respect for those people who run marathons!
The lesson in this story: you must, must, must prepare and ultimately go through the pain of preparation to ensure that you are ready for your moment of glory!
Productiveness

Linked to this is the necessity for productivity if we're to achieve our goals. In this context productivity is twofold – we must work hard and we must be disciplined in our work. There's little point in starting and then stopping when things get a little tough. We must keep going, even when there appears to be few signs of success. We must discipline ourselves to do the work in the long term, not just for the period when we experience the initial burst of enthusiasm that usually accompanies a new endeavour.
Honesty
Can we be totally honest with ourselves? When we embark on our goals, we need to be clear with ourselves that it's probably going to be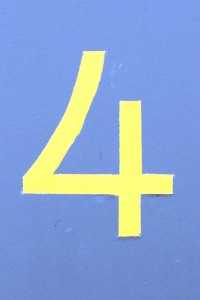 difficult to reach the finish line. We also need to be completely honest with ourselves about our true desire. Is this a goal we honestly want? If this isn't the case and we're working on a goal to please or placate someone else, then we won't have the total commitment that's needed to keep with the work. Furthermore, even if we are able to keep going, it will probably make us miserable!
This is a useful sign to look out for. Are you happy as you work towards your goals? Bear in mind this can be a tricky signal, because sometimes the work can feel laborious, but, in the context of the overall goal, as long as we can see that it is moving us in the right direction then the work, although hard, will usually give us a feeling of euphoria that we've made it to the next stage.
If this feeling doesn't materialise and you still feel miserable, then it's worth challenging your motives in taking on the goal and confirming (or otherwise) that you truly want to continue.
Steer Your Own Ship

Do you look to others to confirm that the decisions you're thinking of making are a good choice? It's almost like canvassing for votes and relies on other people buying in to your ideas and plans. Of course the problem with this is that if the other people don't appreciate what you're trying to achieve then they are unlikely to be supportive. However this lack of enthusiasm will be delivered as concern for your wellbeing as they try to point out all the pitfalls that are ahead of you!
This may be true, but as long as you are comfortable that you can deal with whatever comes up, then this 'well-intended' advice is of limited use to you.
Instead, wouldn't it be better to 'steer your own ship' and make your own decisions based on the things you know you want and with the best information you have available at that time? Ok, sometimes it can be scary to step out without being clear of the outcome and without the support of those around you, but, even if you fail, you'll learn what didn't work and can try again. The alternative is to do nothing (remain in fear), learn nothing and stay exactly where you are. Is this what you want?
This blog can be summed up neatly in a quote from Noah Porter, philosopher and president of Yale University, 1871 – 1886;
"Rely on your own strength of body and soul. Take for your star self-reliance, faith, honesty and industry. Don't take too much advice – keep at the helm and steer your own ship, and remember that the great art of commanding is to take a fair share of the work."
Clearly these personal characteristics are timeless!
Photos: Andre Chinn , Rosendahl , S Hillebrand