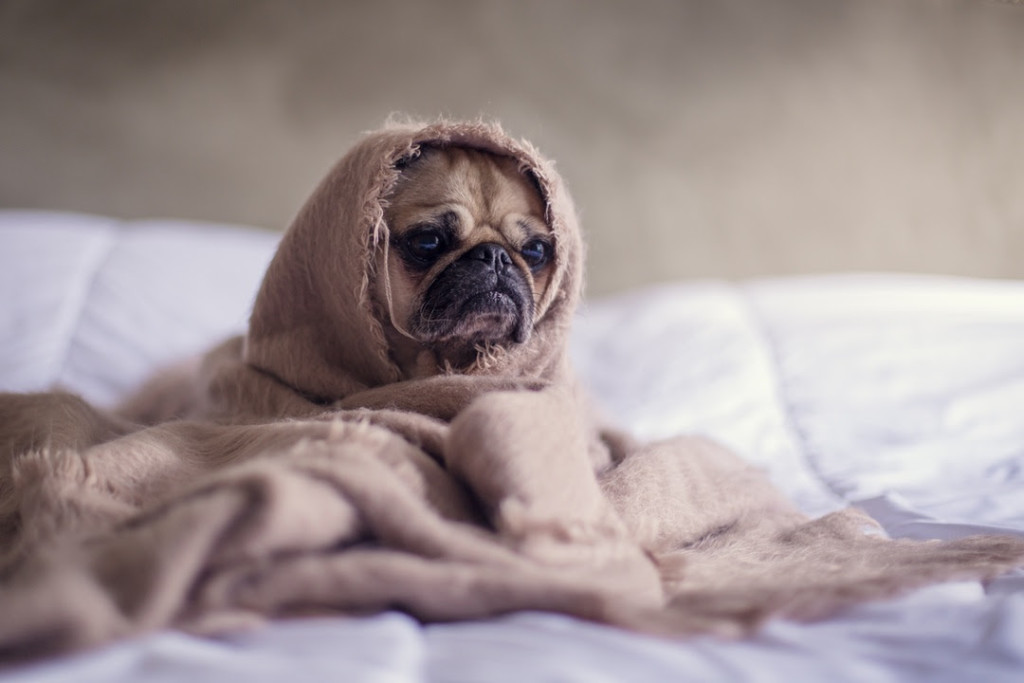 Oooh!  It's New!
How many times have you felt the first flush of enthusiasm and excitement as you embark on a new venture or hobby? The novelty of The New Latest Thing is compelling and then, a few weeks or months later and without so much as a backward glance, the passion wanes and we consign yet another shiny object to the rejects bin!
Unfortunately, we're hardly unique if we 'suffer' with this affliction. In our throw away world, the allure of the up-to-date knowledge, latest health food (chia seeds anyone?) or decluttering craze can have us racing out to join clubs or buy the latest book in a heartbeat.  It's thrilling to know that we are tuned in when it comes to up-to-the-minute trends!
And this is all completely wonderful…if only we would get sticky with it!
Because, as we know, to be successful at anything, and to establish a level of mastery in your chosen topic (relationships, cooking, sky diving, chocolate tasting…you name it!), we need to stick with it. And there's the rub! For all of us with even a passing dose of "shiny object syndrome", this can become a bit of an issue.
But it gets worse!
Watch Out for the Experts!
If it wasn't bad enough that we have to persistently remind ourselves of the need to stick with our plans, goals or dreams, we will also be confronted by others who will often as not offer their unwanted advice that we should just give up!
Their "well-meaning" advice will sometimes come in the form of helpful counsel about how we're doing too much and that it will soon affect our health.  Or, they'll offer the story of a friend-of-a-friend who tried that once and their parachute failed to open!
With every attempt you make to move yourself forward in your chosen endeavour, it's a fact of life that there will be someone else who will try to persuade you that it's just not worth the effort.
If you've made any sort of progress towards the achievement of your goals, then I'm sure you've already come across these helpful experts. It will always be the same old stories and negative attitudes until you make your inevitable break through.
That, of course, is when everything will change!
Now, instead of offering unhelpful advice, they become more contrite and would like a piece of the action themselves!
So how did you do that? Was it a lucky break? Could I do that too?
If you hear these words, then good for you! Despite the hitherto negative monologue, at least you now have people around you who acknowledge your success. There will still of course be those who are embarrassed by or scared of your success. These people will fade away into the background as they realise that their pessimism has not deterred you.
Feeling Sticky?
The reality is, that everyone who has ever achieved a successful outcome in pursuit of their goals and dreams, has, at one time or another considered giving up. Moreover, the unhelpful advice and negativity from others is usually nothing compared to the internal monologue that goes on within the individual. It can be a constant fight to keep going.
Obstacles appear, our knowledge is incomplete or wrong and we make mistakes.  We lose money and time, we're physically tired or even burnt out. But as many have already said, oftentimes, the breakthrough comes just when we were ready to throw it all in.
It's almost as if we're reaching a tipping point. A crucial period in the development of our skills, knowledge and fortitude when suddenly everything comes together and there's a monumental shift.
It's important then to regularly take stock and re-dedicate ourselves to our cause. We must objectively look at what is and isn't working and make the necessary changes to those things that are causing us to flounder so that we achieve a better outcome next time.
We may have bought flowers for a girlfriend thinking that would be a lovely gift. She's fairly disinterested, leaving us disappointed and confused. We question whether she's really in to the relationship. Well maybe, she's just not that bothered about flowers!
Stay Sticky!
Whatever the obstacle, with the right attitude of consistency, willpower and a focus on finding the solutions (rather than ruminating on the problem), we can and will succeed. There can be no other outcome!
So if you're contemplating a new hobby or venture, being swayed by the latest trends or beginning to heed the 'advice' of others, take a moment.  Look how far you've already come, see your achievements and how much you've already grown.  Appreciate and applaud yourself.  Now, wipe away the fog of fear, disappointment and tiredness and re-commit to your goals and dreams.  The tipping point is within your reach!  Stay Sticky!
Photos: Matthew Wiebe