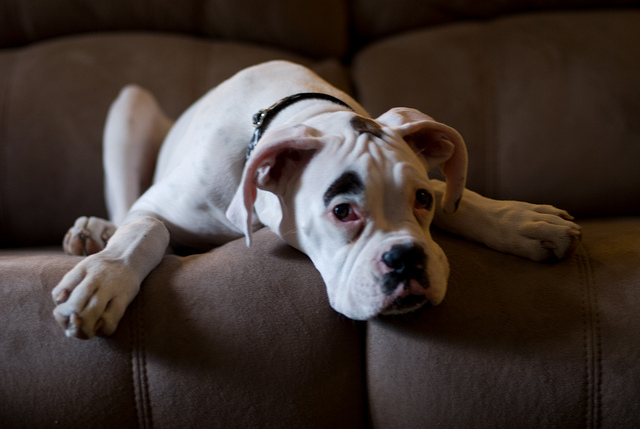 This post may contain affiliate links. Please read my disclosure for more info.
Changing bad habits to good habits – my top 5!

Changing bad habits to good habits is a difficult but noble understaking, because the truth of the matter is that our habits, both good and bad are highly visible in the results we see in our lives. Whilst we may like to think that our bad habits are our own little secret, nothing could be further from the truth. And by dressing them up in reasons (excuses) it only prolongs their negative effects on our lives.
So in my blog today, I'm coming clean and putting five of my bad habits up for scrutiny with a few things I've been trying out to turn them into good habits. It's a bit uncomfortable to do this, but shining the light on the dirt helps to clear it away. I hope it doesn't offend you!
We are what we repeatedly do. Excellence, then, is not an act, but a habit. Aristotle
The Problem With Paper
I have a huge love-hate relationship with paper. On the love-side, I adore stationery, little notebooks, big notebooks, paper-based diaries, personal organisers, journals and even bits of scrap paper. Every new, shiny little book cries out to me to write in it. If I've got a new idea, it stands to (my) reason, that I need a new notebook to jot down all my thoughts! Amazon and W H Smiths love me!
But love soon turns to hate when I have to deal with the 'boring' paper coming through the door in the shape of bills, junk mail, general information (maybe I'll need it later) etc. These papers tend to accumulate in piles, mostly opened but not always processed, or even worse, any actions will have been taken, but the paper is then put back on the pile.
In a nutshell, I HATE filing!!
But the worst of it isn't the annoying clutter that's created with the paper-piles here and there, but the amount of time that's wasted when I need a particular piece of paper that I can't find…argh!!
Bad habits are like a comfortable bed. Easy to get into, but hard to get out of. Unknown
Changing this bad habit into a good habit:
While  I was on holidays last year a read a great book called The 12 Week Year by Brian P Moran.  The premise of the book is that you should attack your goals in 12-week stints.  It all sounded very doable to me and I was enthused to take action.  My 'paper problem' was a great candidate for this focused attack, and during the 12-weeks that I worked the method, I made some great inroads into reducing, organising and acting on the paperwork that surronded me.
I've created a 'docking station'.  This is the place I want paperwork to accumulate!  It's a blue in-box that's on my desk.  I've actively encouraged all family members to place paperwork there so that when I'm ready to process it, it's all in one place.
I've also made a concerted effort to reduce the number of 'hot spots' around my home where paper accumulates.  To do this, I've placed scented candles and plant pots where paper tends to accumulate.  It's now impossible to place papers in those places, so there is more pressure to put the paper in the 'docking station'.
Struggling on Unnecessarily
This one comes courtesy of my husband and relates to a conversation we had some time ago about the slowness of my computer. Naturally, my husband thinks that I'm perfect (!), but on this rare occasion, he accused me of being stubborn for putting up with something that could so easily be rectified.


I can think of lots of examples like this, most recently when my dishwasher was leaking, and somehow I hoped it would recover. Needless to say it didn't and had to be replaced. Eventually. Once I'd accepted that all hope was lost!
Changing this bad habit into a good habit:
I guess I'm a bit of a miser when it comes to spending, particularly for big-ticket items.  So, the best way I've found to change this bad habit to a good habit, is to regularly set small sums of money aside and designate them to the specific purpose of replacing or upgrading a particular item.  My psyche feels more comfortable with this and I now have less resistance to upgrading!
I also often find that doing some research into a replacement product is useful for getting enthused about the new look, benefits or kudos that comes with an upgrade.
Opening Email or Text Messages and then NOT Responding for Ages!
Oh, dear, this one is embarrassing and sometimes gets me into sticky situations. To be fair, I get A LOT of email, and much of that email will be work requests which can't be answered with just one quick response.  But, if I'm being honest (and I am!), I don't always log the task in my task manager to come back to later. Consequently I often end up having to trawl back through pages of email when I'm faced with doing the task. This is such a time waster!
It's clearly an issue with some of my colleagues too. A few years ago, during the annual appraisal round, we were asked to get some feedback about our performance from our colleagues. One of the responses I received was "please answer email more promptly". Hmmm, enough said!
Changing this bad habit into a good habit:
Applying the 2-minute rule.  I think this one comes from David Allen and his GTD books which I read a long time ago.  Essentially, if the task isn't going to take longer than two minutes, just do it and move on.  This is great advice particularly for getting through email as it allows you to clear a load of small requests really quickly and reduces the load.
For other emails, I sometimes write the response but then put a time for when the email will actually be sent.  This is usually because I don't want to get caught up in email ping-pong, so the email will be sent later in the day and usually results in a follow up the next day.
I Easily Get Bored and/or Distracted
I know I said at the start that reasons (excuses) just shield the issue, but knowing this 'reason' actually helps: my Personality Type Pegs Me as a Starter but not a Finisher!
A change in bad habits leads to a change in life. Jenny Craig
It's over 10 years since I found out, via an MBTI test, that my personality profile puts me squarely in the 'Perceiver' box. For those of you unfamiliar with the MBTI personality profiling, this means that my dominant personality trait (in this area) is resistance to too much structure (true of me) and prefers to keep their options open (also true of me). The downside of this is that perceivers tend to put off decisions (also true of me, with all the confusion and inconvenience that can cause).
Changing this bad habit into a good habit:
Knowledge of my preferences opened my eyes to the many ways I have sabotaged my efforts over the years. It also helped me understand that when I persevere with something that no longer interests me, but is needed as part of a bigger plan, I will find it a struggle, and in some cases, even painful.  This is why knowing my MBTI profile has been so useful.
I clearly remember this scenario playing out when I studied for my Professional Accountancy exams. The final exam I needed to (re)-sit held no interest for me and it was physically painful to force myself to revise. The stomach pains I experienced at that time, when working to bring this 'bigger plan' to a successful conclusion were very real. Thankfully, I passed!
I'm not great at removing distractions like the internet, my latest read or tv, but not having them open, available or switched on for a period of time certainly helps.
However, if all else fails, I get my trusty kitchen timer out (or use my phone timer) and trick myself into working on the task for 5 minutes (or even less) at a time until the task is complete.  Sometimes you just have to suck it up!
Now, the next one is, well…
Picking
Ewwh!! Yes, that's right, picking. I'm not proud of sharing this with you, but, since I'm being honest, it's hard not to admit to the fact that I pick. Picking spots and pimples (even at my age, why exactly do I still get spots?!!) seems to be a very ingrained habit.
The reason for this is that I'm so unaware in the moment that I'm doing it, and by the time I've realised, the damage is usually done. I could go on at length about how this habit has affected the condition of my skin and feeling uncomfortable in company when I have a gaping wound on my face (ok, 'gaping wound' is probably stretching it somewhat, but you know that feeling when it seems that everyone's eyes are on you…or your spot, in this case…?).
Changing this bad habit into a good habit:
Keeping my nails short.  I carry a small set of cheap nail clippers in my makeup bag to trim my nails when I feel the urge to pick is getting strong!
Knowing my weak spots.  I noticed that I absentmindedly picked if I was a passenger in the car.  I think it's the monotony or the general hum of the engine that sort of sends me into a doze.  To deal with this, I keep my gloves handy.  You can't pick if you're wearing gloves, and it's also cosy 🙂 .
So there you have it, my changing bad habits to good habits tips!  I'd love to hear your thoughts on this post!  Are any of these habits familiar to you or do you have something 'better' to share?  What about some other suggestions to help me break my bad habits?  Be brave and leave a comment!
Photo: MythicSeaBass