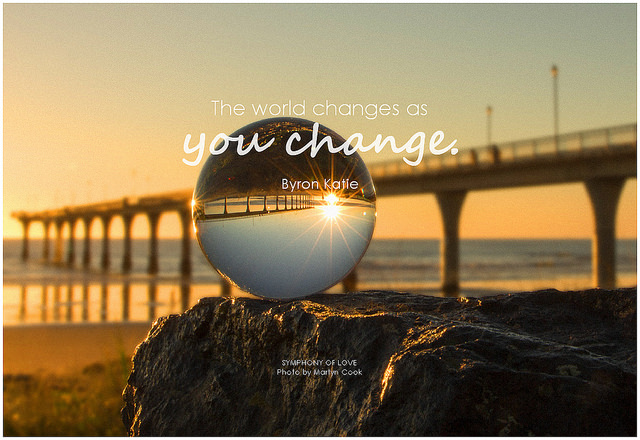 How are your thoughts treating you right now? Are you, generally, thinking pleasant and happy thoughts or are your thoughts more inclined to stray towards the negative aspects of your life and circumstances?
It appears that we're hard-wired to think negatively, sort of a survival instinct from days gone by.  But nowadays, we help this along with a media soup of negativity under the guise of 'news'. It's not unusual to arrive at work and the main topic of conversation will be the latest catastrophe to happen in the world or what happened on the soap opera last night (which is generally negative)!
Now I'm not for a moment suggesting that the bad things that happen in the world aren't worthy of your thoughts and your empathy in certain circumstances, but why, in such a wonderful world are we continually bombarded with bad news, but spared the joy of good news?!
But anyway, that's sending me off on a ranty-tangent, so let's get back to the point of this blog.
The problem of course is that thinking negatively can become a habit that plays out into habitual negative attitudes. We all know of a Negative Nelly or Debbie Downer (it's not all women by the way!) who you'd probably do our best to avoid, but what if we're just as critical of others' plans and aspirations?Continue Reading