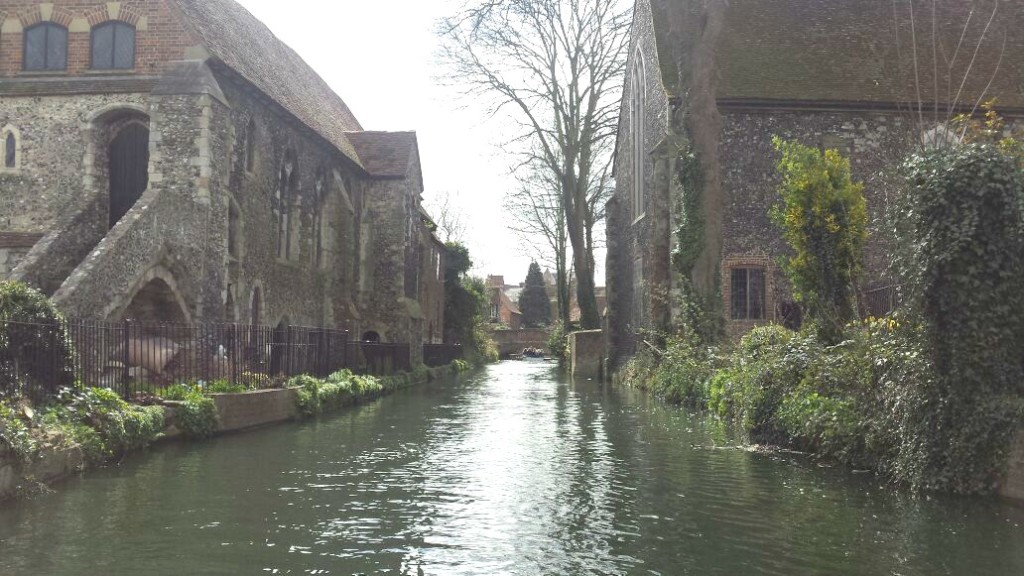 Bucket List Challenge: 12 UK Cities in 12 Months
London and Canterbury – Part 1
Our 12 UK Cities in 12 Months Bucket List challenge stepped up a notch in March when we took a 3-day break and visited two cities in one go. Doing it this way enabled us to combine the travel and time costs to cover two cities which are over 200 miles away. It was also very hectic and we were worn-out when we got back home, but it was definitely worth it!
Our visits took us to London and Canterbury and today in Part 1 I'm going to cover our visit to Canterbury, a city which is situated on the south-eastern side of the UK and close to the English Channel and France.
Canterbury is easily described as an 'olde-worlde' city, with cobbled streets and dark beamed buildings and the hotel we stayed in dated from the 17th century and boasted narrow corridors, oak beams and leaded windows. The floors were also squeaky and the doorways quite low in places leading to the odd bump to the head!
Being so close to France, there was a strong contingent of French students on (I imagine) school trips visiting the city, so there was lots of hustle and bustle and a lively atmosphere.
As has become customary on our City trips, we had earmarked a visit to the Cathedral, but other than that, our itinerary was fluid. The weather was bright and sunny, but a little on the cold side, so a good day to wrap up warm and see the sights.Continue Reading