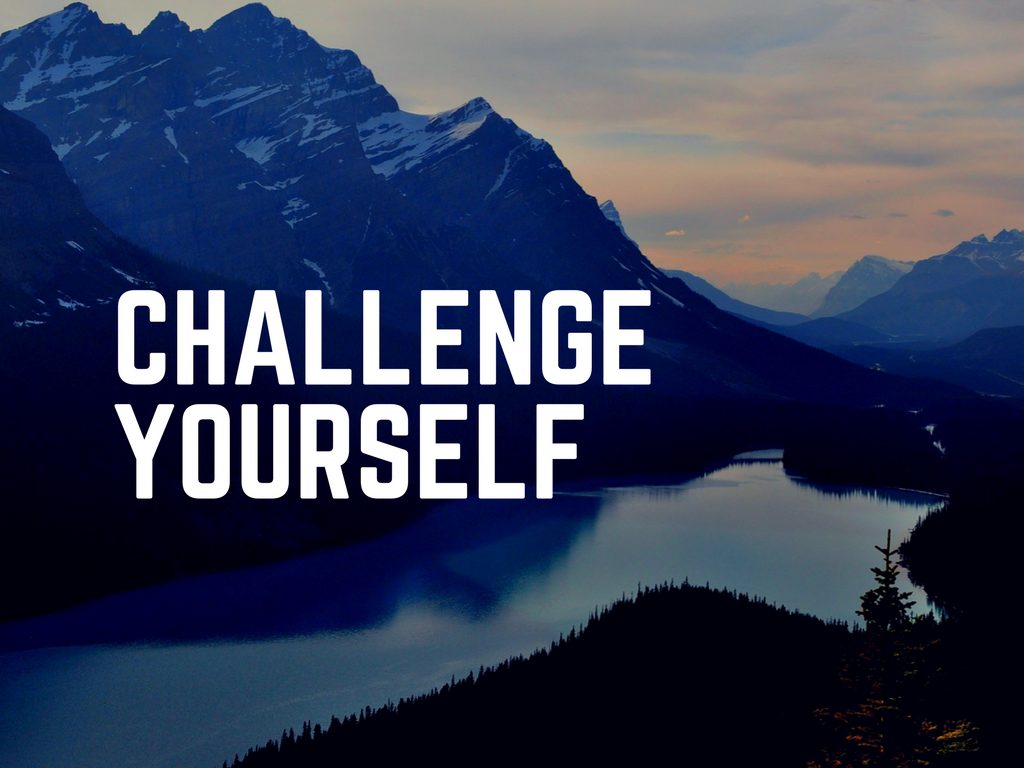 This post may contain affiliate links. Please read my disclosure for more info.
Is it time to challenge yourself?
Think for a moment, is it time to challenge yourself?  Is there an unfinished or even un-started challenge that's preying at the edges of your consciousness? It calls to you now and then, comes to mind when you can't sleep accompanied by pangs of guilt or pops into your mind when you hear of others' accomplishments?
There are no great people in this world, only great challenges which ordinary people rise to meet.
William Frederick Halsey Jr
You think about it and think that you can't do it, or it's too small to warrant the effort. You're embarrassed, because you know it's something you should address, but somehow, you just don't!
• It's that messy back bedroom that should be a guest room, if only you could make it presentable.
• It's that nail-biting habit you want to eliminate.
• It's that friend you need to contact.
• It's that difficult conversation you've been putting off.
• It's your neglected hobby, wasting away in the corner.
But the problem with all the things we want to do, or achieve or have is that we must put the effort in. We must rise to the challenge they present.
Whether it's money, time, emotional or physical effort, the results will only come once we commit and take action. But the good news is that there are huge benefits to jumping in and getting on with it. Here are some of the reasons why you should challenge yourself.Continue Reading