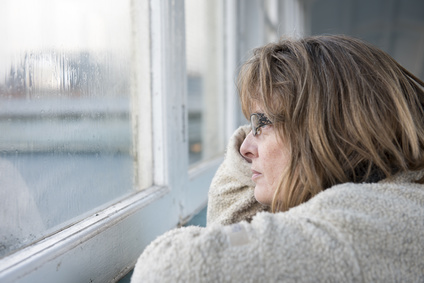 From running around seeing to the needs of aging relatives or 'lazy' teens to staying late at work to meet the latest surprise deadline, life is hectic, unfulfilling and stressful. You know you want more, but what is it and how on earth can you fit it in?!
Sound Familiar?
And the list goes on…
• I feel like life is passing me by!
• There must be more to life than this!
• I'm always giving, but never seem to get anything back!
• Why do I always feel guilty/sad/unhappy?
You don't think you have a choice, but think again! Too often we put the needs of others before our own, until before we know it, we're snappy and running on empty. But somewhere between the next load of laundry and the looming report deadline, we need to refill our own happiness tanks.
Become the Hero of Your Life!
I predominantly work with women over 40 who are looking to change and improve their lives.  From small goals all the way through to massive life changes, we all need to find the courage to step up and step out! This can be super-hard to do as we're often too overwhelmed by our circumstances to even know where to start! But, since I am not emotionally involved, I am able to offer perspective and give you the support (and sometimes the nudge!) you need.
Working Together
Through a structured process, tailored to your unique style and desires, we'll discover the goals which will set your motivation on fire, delve into those things that have held you back in the past so they don't trip you up again (we've all got them!) and then we'll set up your action plan.
You'll Discover
• Why your life feels out of your control (hint: it's about boundaries and balance)
• The things that are or have been holding you back and what to do about them
• The best goals for you right now
• A workable action plan to success
• The benefits of progress reviews and accountability
• Taking it from here – your Moving On Plan
Too often we consign ourselves to the end of our 'To Do' list and are then left thinking 'There must be more to life than this!' or 'What about my needs?!'. Well, I've been there and so done that! And now I want to help you overcome the confusion and inertia that's stopping you living the life you know you're going to love!
I really like the fact that the process drills deep and fleshes out the crux of the problem and then looks at how to change, overcome and adapt the way we approach our problem which helps to visualise a path to success and how to go about achieving it.  Really pleased to have come away with the answers and a plan.
– AM
Work with me and gain clarity on your goals, release yourself from self-sabotage and get the support and encouragement you need. I already believe in you and I'm here to be your greatest cheerleader!
Complete the Contact form below – there's no obligation and no hard sell.  Even if the program isn't for you at the moment, you will benefit from receiving my free regular motivational missives, hints and tips and the ocassional newsletter.  There's nothing to lose and so much to gain when you Become the Hero of Your Life!