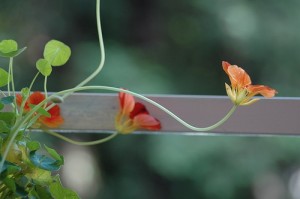 Is success always obvious?  My post today offers some food for thought…
Have you ever wondered what success actually looks like? I mean, if you were to look at someone closely, would you be able to tell if they were successful or not? I'm guessing your immediate response would be to look at someone's outward possessions and judge success in that way. Clearly, this is an easy measure to use. She wears modern, expensive clothes, drives a brand new car and takes exotic holidays. From the outside, that would definitely look successful to many people. But is it really a good or even an appropriate measure of success?
I recall many years ago, a friend who I was at University with commenting on one of her neighbours (we were both mature students with families). "I wish I could be like Jen", she said, "she seems so happy and contented, whereas I can't stop until I achieve the next level…and the next…I don't want to live in this house and just have these things, but she's happy with it. What's her secret?" For Jen, success could be seen as contentment. But you could take this a step further and actually analyse what that contentment meant. Was Jen's contentment characterised by a lack of ambition, or had she achieved all that she wanted to at that stage of her life – a comfortable home (by her standards), a happy marriage (by her standards), a career (by her standards) as a stay at home Mum?
My friend, let's call her Sophie, by contrast was highly driven. As well as running a household (she was married with a young child), she was working part-time in a high pressure PR firm whilst studying full time for a degree. Her life was busy with very little time to relax. My guess is that if Sophie lived Jen's life she would've been bored and looking for something to fill her time. Being contented, for Sophie, did not equal success.
You see, success is personal. What one person wants will not be the same as someone else. But not only that, success will mean different things to you at different times of your life and will be driven by your ambitions (or not) and your current circumstances. It's also likely that some areas of your life will be successful, whilst others are causing little niggles of doubt or even concern.
For some people, whilst the home environment may be generally happy, there may be financial worries, perhaps due to loss of hours at work, poor budgeting or maybe even a fear of dealing with money.
Health issues are a common concern for many people, and, at particular times of the year, there will be a drive to get fit and lose weight.
In your twenties, for example, you may want to start a family, but obviously this is impractical (although not impossible!) in your sixties.
We often compare ourselves to others, coveting a body like Elle MacPherson or Daniel Craig, but never consider the amount of work that they have put in to achieve the look they desired (notwithstanding the likely airbrushing that has been used on the pictures!).
So be careful that your measure of success is your own. Judging yourself according to others' expectations will always be a recipe for unhappiness in the long term and will probably result in disappointment.  Whereas, if you set your goals based on your true desires, you'll stand a far greater chance of achieving success…by your standards!
Photo: Lance Shields