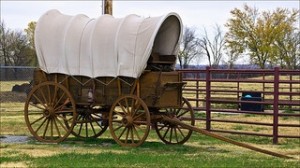 Some time ago, I blogged about the importance of persistence in the battle to achieve our goals.  One of the things that I mentioned in that blog was that I, like everyone else, often succumb to my old bad habits or old ways of doing things at the expense of maintaining my new good habits.  I will have seen progress whilst instigating these new good habits, but, for whatever reason, I fall off the wagon and slowly, or sometimes quickly, drift back to my old ways.
I also went on to tell you that these days, I am much better at getting back on the wagon sooner, so, even though there may have been some 'damage', this can be limited by my ability to get back to my new good habits sooner rather than later.
And this is where I found myself recently.  In the last few months I've fallen off the weight control/healthy eating wagon.  Consequently I've gained some weight, lost some (read 'a lot of') muscle tone and am generally feeling more lethargic.  My clothes are tighter.  It then dawned on me that it was time to face the situation and get back on that wagon.
So, in the last few days, I have re-subscribed to myFitnessPal, which is the app I use on my phone to keep track of my food and exercise calories.  I've also been out for a few long walks and have been careful about what food I've allowed to pass my lips.  Everything has been recorded in the app.
So far, so good.
But, I'm perplexed.  I know I'm doing the right thing in getting back onto that wagon, but really I'm interested in understanding why I fell off it in the first place.  This is important to me, because although I want to lose the excess weight (it's not a big amount, but at just 5 foot 2 inches, every extra pound shows!) I'm much keener to keep it off in the long term; but to achieve this I need to understand what drives me to revert to my old habits.
On looking back over the months that I drifted away from my healthy eating and regular exercise habits, there are a few things that I can identify that affected my stickability.
Accountability
I've mentioned before that having another person as an accountability partner, someone who you report your progress…or lack of, to, on a regular basis acts as a major deterrent to doing the wrong thing.  I'd like to think that the accountability partner isn't so much a deterrent, but rather an enabler that supports our ongoing efforts.  In reality though they're probably a bit of both as depending on our circumstances at the time, we would either need a kick up the butt or a virtual hug to keep us on the right track.
During the early part of my weight control journey I was working with an online accountability partner, but this was for a limited time only.  So, when the 'all seeing eyes' looked away, it appears that I took advantage and wandered away from the true path.
Dark nights
Part of my exercise regime was to walk regularly.  This would involve evenings and weekends of traipsing around my local town whilst listening to my latest audio book.  This was great during the summer months, but when winter really hit with the dark, cold and wet nights I easily convinced myself to stay at home in the warm.
Lack of preparation
This is twofold, because I bought the wrong things…chocolate and crisps and because I failed to have healthier food available anyway.  This situation was then compounded when I had to be somewhere away from home and I'd have to eat whatever was available…MacDonald's anyone?
Boredom
I guess I just got bored with the restricted food and the repetitive exercise regime too.  Not surprising I guess when there are so many temptations all around.  It can take tremendous willpower to do the right thing in the face of temptation when we're bored.
Each of these would quite easily sit within the category of "excuses", but of course, it's human nature to attempt to pass them off as reasons for not progressing or achieving our goals.  But, the reality is that they are excuses.  Ultimately I'm responsible for my behaviour, not my accountability partner, not the dark nights and there's certainly no one else to blame for my lack of preparation!
But I've realised that there's something else that aids my fall from the wagon, and that is a kind of complacency or more accurately put, a kind of smugness.
You see, having made good progress on my goal, being nearly there, but not quite – I just had another four pounds to shed – I unconsciously rewarded myself for my months of hard work by allowing myself more treats and less exercise than usual.  I've done this in the past too and believe it's because I've convinced myself that I'm reaching a point where I need to ease up on my efforts somewhat in order to avoid over-hitting the mark.  Consequently I seem to relax back into my old ways.
Another way of thinking about this is that if I perceive the diet and exercise as a kind of punishment and my old way of living as a reward, then it's natural that in time I will reward myself with my old habits.  But in actuality, I'm continuing to punish myself as sooner or later I will regain the weight, and go back around the same circle again!
So what's the solution?  Clearly, in order to maintain my new weight and for it to become my conscious and subconsciously accepted reality I will require a complete mindset change.  It stands to reason then, that if I reach my desired weight goal, but then drift back to where I started (or worse), then I've yet to fully accept my new found status as the person who eats healthily, exercises regularly and maintains a constant weight (give or take a pound or two).
But this post isn't really about losing weight.  No, the weight lose-gain-lose story is merely an analogy (although true!) for how we live our lives when we're attempting to make headway on our goals.  The principles discussed above apply to all areas if we're trying to achieve and maintain improvements.  Think about it.
We make time and effort to improve our relationships, but somehow drift back to familiar, but disagreeable communication methods.
We take time and effort to build up our savings for an important purchase but somehow we are sidetracked into spending some or all of the money before we reach our target because we deserve a treat.
We spend time learning a new skill but decide not to go ahead with the exam at the end thereby failing to get the appropriate certification.
We spend time and effort de-cluttering our home only to let the clutter rebuild as our old habits re-establish themselves.
Do you recognise any of these examples?
Fortunately there is a simple solution but unfortunately although it's simple, it's not easy!
The first step is to fully believe, see and accept the new person we have become.  This new person has new habits which must be preserved in the long term.  We must now always consciously and zealously live our new habits because the old habits belong to the person we used to be whilst the new habits embody our new intrinsic qualities.
This will require more than just willpower, this is the mindset change I spoke of earlier, this is acceptance of the new traits which we now live by…so once you're on that wagon, don't get off, unless it's to go join another newer and shinier wagon!
Let's close with a very apt quote from Aristotle which sums up this rather long post in just a few words:
"We are what we repeatedly do.  Excellence, then, is not an act, but a habit."
What are your lose-gain-lose stories?  Do you recognise the triggers that pull you back to the starting blocks?  What can you do to overcome these triggers?  As always I'd love for you to share your experiences too!
Photo: Doug Wertman