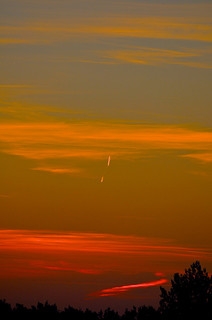 I've been away from my blog for quite some time, and it was a surprise to realise that it has in fact been seven weeks since my last post.  I hope you will forgive me for this quiet period.
I've thought long and hard about whether I should write about my reasons for being away and it seems to me that there's a lesson or two contained in the difficult weeks I've experienced and it would somehow be unfair to my readers to gloss over them as if they hadn't happened.  So here it is…
Way back at the beginning of August, I was involved in a car accident.  Luckily, I experienced no physical injury, although the after effects of dealing with the emotional issues has been an uncomfortable journey.  I guess this would have been enough to deal with at the time, but another blow was about to come when three weeks later my husband had a sudden and completely unexpected heart attack.  Before I go any further, let me just reassure you that he is making an excellent recovery, but of course, at the time, this was a huge shock for me and my family.
In the immediate aftermath of this event, my focus became laser-like, concentrated on the care of my husband and children and everything else was pushed to the periphery of my mind.  But over time, and with a good recovery and prognosis, my mind came back to the importance of picking up my goals and keeping with the journey.
One of the things that Jim Rohn taught me a long time ago through his books and audio programs is that "What happens happens to us all".  Sometimes this can be a hard pill to swallow; after all, some people experience far more appalling experiences than others, while other people seem to sail through life without a care in the world.
But, the major lesson to learn from this quote is that it can be easy to use life events as a convenient excuse for us to fail to make headway on our goals (or even have any goals!).  We could fall into the trap of why me? and self-pity, but, for every person I told about the heart attack, they were able to relay their own personal experience or that of a family member or friend who had been through a similar experience.
It became obvious then, that if this is the experience of the 'common man' (used in the broadest sense!), then this must be the experience of all, and yet, some people chose to remain stuck, or defined by their experience whilst others pushed through their negative emotions and feelings and continued to work on their goals in spite of the difficulties which threatened to hold them back.
Nevertheless, when we're in the thick of dealing with life's challenges, it's difficult not only to keep perspective, but also to find the strength and the will to keep moving forward with our goals.  We may question their validity in the face of what's happened, and this would be correct to do.  After all, one of the things we should always do when chasing down our goals is review in the light of changing circumstances.  We must always remain flexible and make any necessary changes to ensure our goals remain relevant to our current circumstances and future plans.
And this is important when we've been de-railed by life events because knowing when and how to come back to our goals could itself become a stumbling block. We may feel overwhelmed, tired, or have feelings of guilt for doing something for ourselves, and consequently we may delay coming back to our goals, despite their quiet calls to us…come back, I'm waiting…
You might have noticed that my Facebook page has been updated on a more regular basis.  In many ways this was much easier to do as the status updates could be put together quickly, assuming I had something relevant to say.  Compared to writing a blog, short updates of this nature allowed me to stay in touch, which I hope was of some benefit or enjoyment to you, but for me it also served the purpose of allowing me to keep making some progress, albeit in a very small way.
Just as importantly though, it allowed me to send those messages to myself, to offer myself the encouragement and support from the 'me' who was temporarily overcome but would someday return.  I was also encouraged by a quote from Abraham Lincoln that I read:
"I walk slowly but I never walk backward."
as it reminded me to keep going.  The small movements forward allowed me to remain true to myself while all around my life seemed in disarray.
Seven weeks on and life is settling back into a routine.  I guess our normality has now changed, and if anything it has sharpened our resolve to follow our life goals.  Life is sweet; there are no guarantees and we must therefore act on our highest priorities sooner rather than later.
So that was the long verson…here's the summary:
I'm unique, but my circumstances probably aren't.  If others have succeeded through difficult times, so can I!
Remain flexible.  Give yourself time and space to grieve over your changed circumstances, to absorb the changes and to assess the appropriate way for you to go forward.
Find small ways to keep going, so that you can stay in touch with the aspirational person who's waiting patiently for you to come back.   When you then take the bigger step, it won't seem so daunting.
Life won't wait.  Act now.
Photo: Martin Pettitt