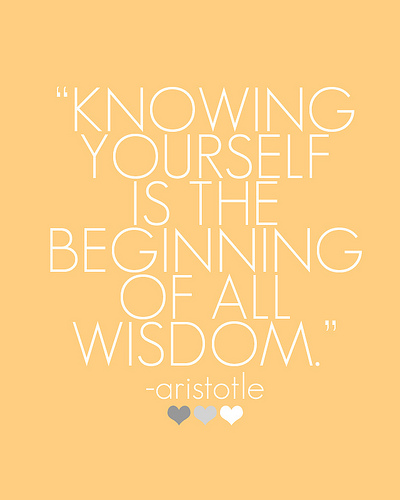 I felt the beginnings of a strop pulling at the edges of my awareness. The train was busy and the seat I'd reserved had been taken by someone else. What to do? Say nothing and simmer in quiet fury at the cheek of the man or assert myself and ask him to move? Neither option were appealing and both would leave me feeling agitated…
You own yourself, and that's amazing. No one else gets to decide what's in your head or how you react to life events and circumstances. No one gets to force feed you foods you don't like or drinks you hate. No one gets to insist that you attend a particular event or even like a certain person.
No, all these and more are your choice, because you own yourself.
Ok, I'll grant you that this is not the case for children who must go to school or have their clothes and foods chosen for them, but, this is just our early learning phases. Even small children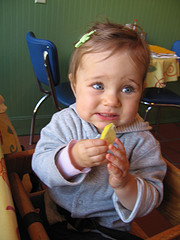 eventually assert their personal preferences for food, drink and clothes and we as adults, encourage this development of the child into the adult.
So putting aside the childhood experiences, let's just concentrate on ourselves as adults – as people in our own right, who have the ability and knowledge to completely be ourselves if we choose to do so.
Of course, we all like to believe that we are completely in control of our own destinies. That we actively make decisions for our own long term benefit, but, in truth, this is often not the case.
Instead we are apt to take actions which clearly detract from our own personal long term wellbeing and/or success. Often this is habit because we have forgotten to question our daily actions; and sometimes it is just 'herd mentality' where we go along with what everyone else is doing either to fit in or because we haven't questioned our behaviour sufficiently to take an alternative and sometimes better route.
So, do we really own ourselves?
This is a challenging question because we all have the potential to own ourselves but there are few who are willing to stand up and admit that we're not always the master or mistress of ourselves.
It's ironic though that we are often keen to point out where we observe such behaviours lacking in others.
How often have we heard the words 'he/she made me do it!'? It's a favourite among children, but, in our unconscious state, it's also a statement that emanates from adults too. And herein lies the difficulty of truly 'owning' ourselves. As Carl Jung points out:
Until you make the unconscious conscious, it will direct your life and you will call it fate.
Along with this, our minds also play tricks. This is a ruse my mind often uses to make me feel that I did ok, that the outcome was in fact someone else's fault. This is how it goes.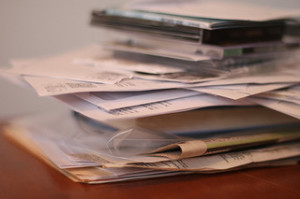 I regularly feel overwhelmed with the amount of work that comes my way. Often this work presents as urgent and sometimes also conflicts with an existing deadline. In my overwhelmed state, I become chaotic over which task to tackle first as my mind bounces back and forth between each urgent job. Finally, my mind seems to give up, and I'm lured away by an easy distraction like email, which of course is always present.
In this situation it's easier to blame my boss or the other perpetrators of my workload for any missed deadlines, rather than finding a workable solution to the issues which have arisen or indeed acknowledge my part in allowing myself to be distracted by email.
It's quite possible of course that there is no easy solution, but ignoring the situation and placing blame on others for my lack of clarity won't help to improve things!
Another situation which many of us will be familiar with is the tendency to 'just get a few things out of the way before tackling the big job'! This is a simple case of avoidance of the bigger, but most likely more important task, and is our mind's way of saving us from something which could cause us 'harm'. Of course, there is no physical harm afoot, although the task itself might prove to be taxing in some way.
In both these examples, we're being run by our unconscious rather than our conscious mind. We are reacting, rather than consciously and proactively choosing the best course of action. That is, the course of action which will bring us longer term gains (and probably longer term harmony too!)
It can be difficult to overcome the tendency for short term relief at the expense of long term gains, but one of the quickest ways to become aware of the unconscious acts which undermine our ability to own ourselves is given by Marcus Aurelius:
Whenever you are about to find fault with someone, ask yourself the following question: What fault of mine most nearly resembles the one I am about to criticize?
Taking some time to do this pays rich rewards as opening our eyes to our own weaknesses finally empowers us to accept the limiting effects they have on our lives and to take actions that will ultimately overcome them.
In doing so we will become a truer representation of who we really are, and, more importantly, who we want to be. After all, our future self is being created from each small action we take today. Isn't it time then to rise to the challenge of owning ourselves and our actions now so that our future self can reap the rewards?
Let me know what you think! Can you see where you fall foul of owning yourself and instead pass the blame to others? Have you learned a difficult life lesson through questioning yourself and your actions? How has your future been improved by greater self-awareness? Please share your thoughts and experience!
Photo: stefany, Clay Newton , brendan-c