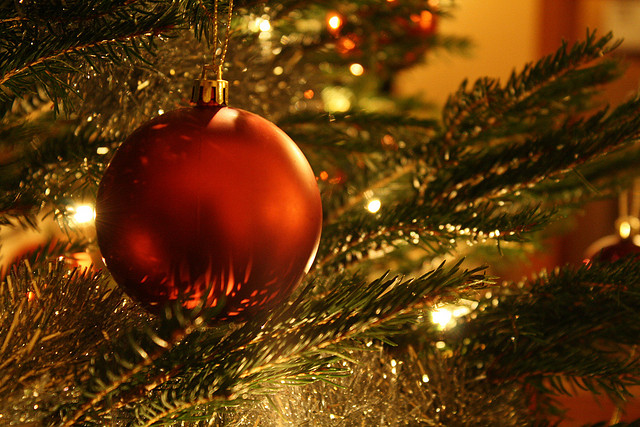 I'm in a reflective mood today as we prepare for the upcoming celebrations of the festive season.
In the UK, as in many other parts of the world, preparations are well underway to celebrate Christmas. Gifts have been bought and wrapped…and maybe there are still a few more to do, cards have been written and sent, trees have been decorated and children are wound up to the point where they are ready to burst with excitement!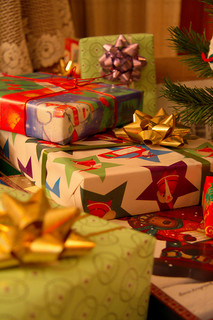 Apart from the excited children, ours are excited young adults…we are very much in this preparation zone too. Much has already been achieved, particularly around sorting and wrapping gifts and preparing our home for The Big Day and now our plans are beginning to shape up around our celebration meal.
Cooking, as some of you will know, is definitely not one of my talents, but I am very fortunate in having a husband who enjoys cooking. This year he will be joined by my eldest daughter and they will prepare our Christmas meal "together". I'm planning on keeping out of the kitchen while things cook up!
That being said, I have absolutely no doubt that we will all sit down to a delicious meal and I am especially looking forward to having some family time around the table, something, that with busy and differing schedules, has become less often than when the children were younger.
I was pondering this year's meal and especially the idea of us sitting around the table together. This may be our last Christmas day where we are all together as a family. My children are growing up and may soon fly the nest and a year from now they may be celebrating a first Christmas in their own home.
So who knows what next Christmas may look like? Time and change keeps moving us along, with or without our consent.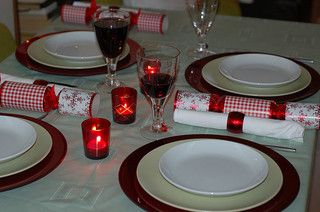 As much as this particular change may be a little sensitive, I am choosing to see it as a gift to my children. As they make their way in the world, they will hold on to the family traditions which have brought them to this place in their lives. Their first Christmas in their own home, with traditions fashioned from previous Christmases will remind them of past happy times and happy times yet to come in the same way that my parents infused traditions into mine and my siblings' lives. Our traditions serve as foundations on which to build our future lives, whether by adding in a modern twist or absorbing and blending traditions from another family.
So as we prepare to enjoy the festive season, remain mindful of the importance of the now, the family and friends who share our celebrations and are touched by our traditions as much as we are touched by theirs as the circle of our lives continues to ripple outwards.
May I wish all of my readers a very Happy and Peaceful Christmas! Thank you all for sharing my journey this last year and let's jump into 2015 together!
Photos:  Joe Buckingham , Michael Hicks , Jeremy Tarling