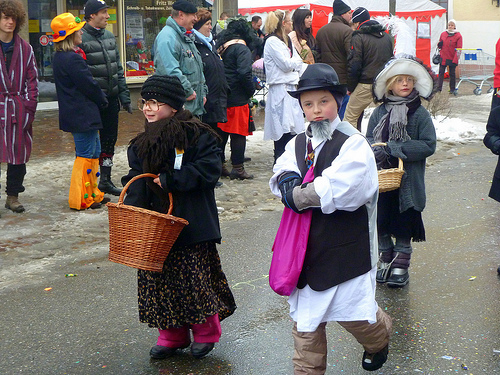 There's a price to pay for everything. Every choice and action we make, along with every action we choose not to take we are giving up something else in that moment. This is the price we must all pay.
Sometimes when we pay the price, it is an immediate trade off, for example, when we literally hand over money for the new jacket we've just bought. This type of decision is the easy, obvious and tangible where the effect is in the now.
But what of those decisions we make where the trade-off isn't tangible…at least, not now. Instead we will see the effects of our choices (actions and lack of action) in the distant future.
There is often a tendency to opt for a so-called 'easy life' by always putting off the inevitable work. The problem is that we fail to see that even in the mundane there is work to be done to stave off the long-term effects of short term gratification. Whether we like it or not, if we don't do what what's necessary in the moment, we will pay the price in the future.
As they say, 'youth is wasted on the young' and nowhere is this more apparent than in the short-term decisions made with no view to the future. But unfortunately, it's not just the 'young', as this tendency for short term decision making can continue well beyond our youth.
The results of our poor short term decisions will eventually come back to haunt us, so the sooner we face up to our monsters, the better. So, with this in mind, here are 5 areas where we could so easily be cheating our future self by storing up problems:
1 Unhealthy eating habits and lack of exercise
We all know the score! When we're young, our bodies seem to be able to take all of the punishments we throw at it. KFC, McDonalds, pizza, alcohol, sugar laden treats etc etc. It becomes something of a badge of honour that we can enjoy a few too many alcoholic drinks and experience no detrimental effects the next day.
Similarly, whilst exercise might have been great fun when we were children, as we've got older, it's been less important and one way or another we become more sedentary by the day.
But what are these two omissions storing up for the future? High blood pressure, weight issues, diabetes and joint problems are some of the most regularly reported issues as we age and yet, knowing this, we still continue to treat our bodies as if these medical issues will just pass us by.
2 Spending more than we make or not saving
Are you a spender or a saver? It seems that we tend to fall into one of these two camps and that it can be difficult to find the middle ground. But, as far as our future self is concerned, there is a definite bias towards wanting our younger self to have a preference for saving, or, at the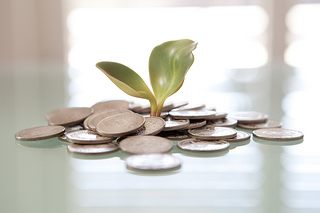 very least, living well within our means.
As we all know, starting our savings early means that they will accumulate to a bigger pot over the long term and that if we were to start the same process later, then it costs infinitely more to catch up. And that's assuming that we can catch up.
The reality is that if we don't prepare ahead for our retirement, then we are looking at either working past our 'normal' retirement age to be able to maintain a decent standard of living, or, unfortunately we will see a significant drop in our standard of living. The reality of not saving can be cruel – to quote a comment I read on a finance blog a few days ago "Don't be surprised when you cannot afford to turn your heating on in retirement." Kind of makes it all too real.
3 Failing to take action on our heart's desire
Of course I wasn't going to let a blog post get away from me without stressing the importance of taking action on those things which are most dear to us. For every minute we spend procrastinating over the things that we really, really want to do…but don't…our future self is being robbed of the satisfaction of having achieved the things that we desire.
The reasons for procrastination are many and varied, but in the end, we must face down our issues and take action anyway. I'm not sure I buy into those stories about the elderly setting out their regrets as they lay on their deathbed, but it seems to me that there could well be some truth in the adage that we regret those things we don't do rather than the contrary.
How many times have you caught yourself or others saying… "I wish I'd taken that trip…" or "I wish I'd finished my college education…" or maybe, "I wish I'd asked him/her out on a date…". There's pain in regret, in the never knowing how things might have turned out if only we'd had the courage to make a move and get into action.
4 Letting personal grudges close the door on meaningful relationships
It's easy sometimes to feel slighted, and, when that happens we may also feel that the best way to deal with the situation is to shut down our communication, just for a while. Maybe this is the answer. Sometimes we need to set some space between ourselves and the cause of the perceived injustice.
But what if that 'just for a while' decision turns into an inability to re-connect with the person in question? I've seen this so often and in a lot of cases, the original disagreement has been so long-forgotten that no one can really remember what the argument was about.
What tends to be left however is a feeling that a good relationship has been lost or damaged beyond repair and so a lingering regret descends.
The older we get, the greater the likelihood that we will attach more importance to the relationships in our lives. It is clear then that we may well be cheating our future selves of important relationships if we don't foster an attitude of forgiveness and be the bigger person when needed.
5 Happiness is a choice
It's definitely somewhat of a buzz word (phrase) at the moment: that happiness is a choice. While life goes on all around us, threatening to derail our efforts, causing us worry and upset and failing to provide the things that we feel should be ours we allow ourselves to wallow in the negativity that seems to be ours to bear.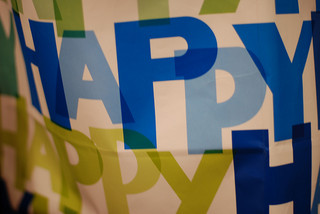 But this should not be our default setting. We can choose, every day, to look for and actively cultivate the things that make us happy. When we look back on our lives from a great age, we want to have the pleasure of happy memories, reminisces of celebrations, sunshine, smiling in the rain, laughter and enjoyment. Who would want to spend their old age looking back on unhappiness, misery and discontent?
So do yourself a favour now and every day: find the happiness. There are many people who practice gratitude on a daily basis, making a point of identifying 3, 4 or 5 'happy things' in their day. It helps to reset what could otherwise have been perceived as a disappointing day, full of stress, unhelpful exchanges and rain! Practice this art regularly so that your future self will not be robbed of the happy memories you deserve.
Often it's only when things aren't going as we would have liked that we actually consider what brought us to this place. Was it a poor decision or was it a set of circumstances that were thrust upon us? In any event, it's important to consider what we said 'no' or 'yes' to at the time which has now created our current circumstances.
In the end, if we can't even be bothered now to address these issues, what makes us think that our future self will find, what will then be, the onerous task easier or more pleasurable to deal with? The idea that our future self would want to deal with a lack of money, failing health, few friends for support and glum memories is quite preposterous!
So, it's time to make a change now and give your future self a chance!
What are you doing now that will make life easier for your future self, or what behaviours should you consider changing for a happier future?  I'd love to hear your thoughts!
Photos: F Delventhal , taxcredits.net , Joe Shlabotnik