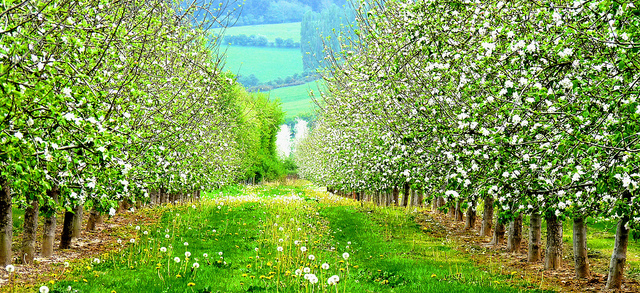 So March has come and gone and with it Winter has finally (hopefully!) departed and Spring is beginning to make a show!  I love the changing of the seasons and especially welcome the arrival of brighter and longer days!  As I sit here and look out of my window, I can see a perfectly blue sky and beautiful sunshine, it's going to be a lovely day!
But before I lose track, it's time to look back over my progress in March to see how my goals are coming along.
If you've been keeping an eye on my blog posts, you may have noticed that I've been procrastinating recently.  March was a strange month when I seemed to lose some of my focus and consequently my goals progress slowed.  I guess this makes me as human as the next person, but, I don't want to hide behind the procrastination curtain, so here's my update…for better or worse!
Personal Growth
Read 18 Good Books (31/12/15)
Progress 0 (Total so far = 2 of 18)

Reading has been a very unfortunate victim of my procrastination habit this month.  I seem to have flitted from one book to another without actually settling down to read with the intention of finishing the book.
Also, in February I reported that I had finished a book and intended to write a short review, but I didn't manage this either.
My lessons then are:
Choose a book and stick with it.
Post a review as soon as it's complete.
Attend a Personal Development Seminar (31/12/15)
I'm excited to report that I have booked my place and will be attending the Success 2015 seminar in London in May!  I've wanted to attend this annual event for a number of years, but for various reasons have never got around to it.  Finally though, it's going to happen!
Complete my Cognitive Behaviour Therapy (CBT) Course (31/8/15)
I just haven't been feeling the lurve with my CBT course recently and maybe this has been affecting my motivation for my other goals.  So with this in mind, I've made the decision to put this goal on hold, at least for now.  I may come back to it later in the year, but will decide as time goes on and other goals progress (or not).
Finances
Generate an extra £10,000 of income (31/12/15)
March Goal £150, Achieved £83.28 (Totals so far £293.28, Goal £300.00)

Well after a good earning month in February, March has been quite disappointing.  But, as it turns out, overall I'm just under £6 of where I had planned to be by now, so all is not lost.
From last month: Here are the personal 'guidelines I'm using for this goal.
For the challenge, my goal is to generate extra income over and above our usual day-to-day salaries and budget. I'm going to be counting income from all sources (you can see a breakdown below), including 'in-kind' income like vouchers. Where I have used a voucher, an equivalent amount of cash will be drawn from my budget and transferred to my Goal Savings Fund. This is important because it ensures that any extra money doesn't just inflate our day-to-day income.
This is how my March total was achieved: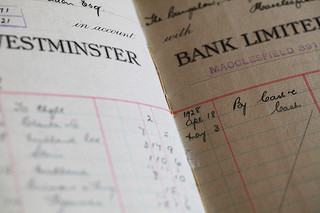 Surveys £10.95
Vouchers £58.92
Wins £12.00
Other £1.41
My goal for April will be to generate £300…which could be quite a challenge!

Increase our net worth by 15% (31/12/15)
My figures for March show a cumulative net worth increase of 2.5%.  This is lower than I would have liked at this point in the year (to achieve an overall 15% increase) and is due to us buying a replacement car for the one that broke down in February.  We're going to have to work extra hard to make up the lost ground!
Health Fitness & Wellbeing
Bring my weight to within 9 stone 2 pounds/4 pounds (128-130lbs) (31/3/15)
At start: 10st 7lbs (147lbs), Now 9st 8.5lbs (134.5lbs)
As I reported last month, my rate of weight loss, whilst still moving in the right direction, has slowed.  This trend has continued into March and in fact, I've only managed to lose 1lb this month.  But hey, at least it's still moving in the right direction!
I think I was fooling myself that I needed to slow my rate of loss so that I wouldn't over-shoot my goal, but maybe this was just an excuse to eat a little too much and/or eat the wrong foods!  Either way, the lack of focus has had an impact and I haven't achieved my deadline of being 9 stone 4 pounds (130lbs) by 31 March.
I'm also aware of a certain level of nonchalance as I'm now easily back to wearing my 'slim' clothes so there's less urgency and drive to clear the last few pounds, although ideally I'd like to buy a few items of clothing in a smaller size to refresh my wardrobe, which will require the final push.
So I'm not quite ready to settle where I am and have been making an effort to eat 'clean' (ie, low carb).  I hope with a concerted effort I can get to my goal by the end of April…watch this space!
Maintain my weight within this band (R & O)
N/A at present.
Participate in a fitness-related charity event (31/9/15)
No progress yet.
Practice my morning routine (meditation, affirmations, reading) 6 days/week (R & O)

Once again, this goal has progressed very well.  I've kept to my plan of 6 days/week all month, apart from the very end of March when we had a few days away from home (see below!).  I'll therefore deem this another successdul month 🙂
Business
Grow my website subscriber list to at least 1,000 subscribers (31/12/15)
No change to report this month.
Set up and launch an AYBL Youtube channel (31/12/15)
No progress yet.
Write and launch my second eBook (31/12/15)
No progress yet.
Post relevant and appealing content to my website at least twice/week (R & O)
Possible 9, Actual 4

My blog posting has really dipped this month (sorry, readers 🙁 ).  I think this is where my month of procrastination has bitten the deepest.  I'm not really sure what was going on, although I certainly felt that the muse had deserted me.  However, this is just an excuse, as anyone who has ever written successfully knows that you just have to get down to writing, whether the muse is with you or not.
Lesson learned: writers write.
Fun, Adventure & Relaxation
Continue and complete our 12 UK Cities in 12 Months Bucket List Challenge (31/10/15)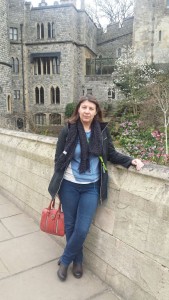 As I mentioned above, we were away from home for a few days at the end of March, when we continued with our Bucket List Challenge to visit 12 UK Cities in 12 Months.  We didn't make any visits in February, but made up for it in March with a 3-day trip to visit London and Canterbury.  This brings us up to 5 cities visited so far!
We had a really good time and I'll be posting an update with photos over the next couple of weeks 🙂 .
Review my Bucket List regularly for opportunities to take action (R & O)
No change from last month.
Take a 2-week summer holiday (location TBD, but somewhere hot!) (30/9/15)
No progress yet.
Relationships
Take a trip to New York to celebrate our 27th Wedding Anniversary/significant '0' birthdays! (31/10/15)
No change, here's what I reported last month:
There's a very loose plan beginning to emerge for this goal! We've been looking into timing (probably October), hotels and flights. Watch this space!
Maintain and improve regular contact with family and friends (R & O)
Humph!  Another victim of the P-Word!  Whilst I remembered all birthdays, I didn't manage to get birthday cards to everyone in time for their birthdays.  I think my success rate was about 80% which I'm not happy with.  I'll be looking to get this back to 100% in April.
Contribution
Volunteer to help in whatever way needed at at least one charity event (31/12/15)
No progress yet.
Contribute to local causes by sponsoring local activities and events (31/12/15)
Just a couple of one-off donations made as/when I was approached.  I have also connected via Facebook with a charity endeavour by a local young man.  I'll talk more about this in future posts as more information  becomes available.
So that's my March update.  A month of highs and lows when the P-Word has been a major obstacle to progress.  But it's time to put that behind me and re-focus my efforts.
I'm not telling you it's going to be easy, I'm telling you it's going to be worth it
As always, I love to hear your thoughts and look forward to reading any comments you'd like to leave.  Thanks!

Photos: Les Haines ,Keith Williamson