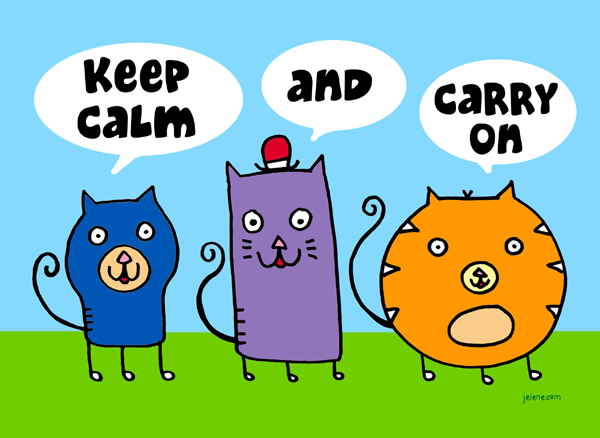 Way back in January I published my 2015 goals on this website and declared (eek!) that I would write a progress report each month. A-hem, well you might have noticed that there's been a bit of a gap and that my last progress update was up to the end of May.
Oh dear….
Well, clearly it's time to get this show back on the road, and there's no better time than September, a month when the season turns (I love the change of the seasons).  September feels like a time to get back into some kind of routine and it's also a good time for a general goals review, since we are nearing the end of the calendar year – just 4 months to go!
In January I (thankfully!) wrote:
This will be a year-long process, although, of course, I intend to have completed some of these goals long before the end of the year. I may also add, amend or change goals as the year progresses to recognise any changes and remain flexible.
…because, over the summer months my circumstances and priorities have changed somewhat and so there is a need for a thoughtful review of my goals. In doing this I need to reconsider their relevance at this particular time, the timeframe available for their completion and their likelihood of success, given other priorities and commitments.
So with this in mind this is a dual-post which will give a brief update of progress on all my goals and will finish with a list reflecting my revised goals for the remainder of the year.
Goals Update
I can't believe it's been three months since I've written a progress update…tut tut! June, July and August have been busy months although not all of the busy-ness has been goal-related. Consequently I'm a little nervous about writing up my progress as I don't think I've made as much progress as I'd hoped. However, any progress forward is good progress.
And we all need to remember, it doesn't really matter how slow we go as long as we keep moving forward!
Here we go…
Personal Growth
Read 18 Good Books (31/12/15)
Progress 1 (Total so far = 3 of 18)
In August I read The Life Plan by Shannah Kennedy.  I read this book very quickly as I found it entertaining and I also picked up a few tips for goal planning and achievement.
Attend a Personal Development Seminar (31/12/15) –

COMPLETE!
Complete my Cognitive Behaviour Therapy (CBT) Course (31/8/15)
Currently on hold.
Finances
Generate an extra £10,000 of income (31/12/15)
For the three months June to August, extra income generated amounted to £479.08, bringing my YTD total to £956.64 (that's actually more than I thought it was!).
My annual goal is now unlikely to be reached, so I'm adjusting downwards.  The revised figure is in the list below.
Increase our net worth by 15% (31/12/15)
Our cumulative increase in net worth to the end of August is around 4.8%, so again, this goal has been revised downwards and is shown in the list below.
Health Fitness & Wellbeing
Bring my weight to within 9 stone 2 pounds/4 pounds (128-130lbs) (31/3/15)
At start: 10st 7lbs (147lbs), Was 9st 7lbs (133lbs), Now 10st 0lbs (140lbs)
Oh, dear, it seems not only have I fallen off the wagon, but the wagon's gone and left me too!  Seriously though, I've really lost focus in this area and am just thankfull that I haven't undone all my good work and put all my losses back on again!  There's work to do here so I've revised my goal, which you can see in the list below.
Maintain my weight within this band (R & O)
N/A at present.
Participate in a fitness-related charity event (30/9/15)
No progress yet.  This goal will be shelved.
Practice my morning routine (meditation, affirmations, reading) 6 days/week (R & O)
This goal has mostly remained on track.  I've had the odd day here and there where I haven't been able to practice my morning routine for various reasons, but for the most part, this is now an established habit and something I miss if I don't do.
Business
Grow my website subscriber list to at least 1,000 subscribers (31/12/15)
No change to report and goal currently shelved.
Set up and launch an AYBL Youtube channel (31/12/15)
Although I have technically launched my AYBL YouTube channel, I haven't made the progress I'd hoped for by posting up a few more videos.
To enable this goal to be considered complete by the end of the year, I am therefore going to make it more specific by re-stating the goal as 'Post one Personal Development Video by 31st December 2015'.
Clearly this has been a lesson in the need for goals to be clear and specific, otherwise, as in this case, we don't really know whether we've completed them or not! This change in wording will make it completely clear whether this goal is successful or otherwise in my stated timeframe.
Write and launch my second eBook (31/12/15)
No progress yet.  This goal will now be postponed
Post relevant and appealing content to my website at least twice/week (R & O)
Well you may recall that May was my best month to date for blog writing and posting with 8 blogs out of a possible 9 posted. So that result kind of makes June, July and August look quite shabby with just 9 blogs posted over the three months.  Looking back, July was the month we took a holiday and I think my writing output had dried up somewhat.
In light of this and future commitments, I've decided on a revised goal (in the list below).
Fun, Adventure & Relaxation
Continue and complete our 12 UK Cities in 12 Months Bucket List Challenge (31/10/15)
As I write this post, our total city visits has now climbed to 10, so further updates will be posted soon!
Review my Bucket List regularly for opportunities to take action (R & O)
There's a potential big-ticket item which might be crossed off my BL in the next couple of months.  I don't want to say anything just yet, but will post an update as soon as I can!
Take a 2-week summer holiday (location TBD, but somewhere hot!) (30/9/15)

COMPLETE!
I'm going to give this one a 'Complete'! Even though we didn't manage to get out of the country to 'somewhere hot' and even though it wasn't a full two-week holiday, we did manage to get away!
We took a mini-tour and headed off to Scotland via The Lake District. Our trip included a stop off at Coniston village and lake, famous for the water speed record attempt and horrific fatal accident in the Bluebird in 1967. A beautiful place and a lovely tribute to the history of both the boat and Donald Campbell in the museum situated there.
We then spent a few days relaxing and touring Dumfries and Galloway. The weather was beautiful and we even made it to the beach! Our trip was rounded off with a few days in Edinburgh – an amazingly 'alive' city and one we're determined to visit again!
Relationships
Take a trip to New York to celebrate our 27th Wedding Anniversary/significant '0' birthdays! (31/10/15)
Due to other priorities and commitments, this goal will be shelved for 2015.
Maintain and improve regular contact with family and friends (R & O)
After missing a few birthdays in May, I've been on the ball in the last quarter!  It's also been a good period for catch-ups with friends too 🙂 .
Contribution
Volunteer to help in whatever way needed at at least one charity event (31/12/15)
Due to other priorities and commitments, this goal will be shelved for 2015.
Contribute to local causes by sponsoring local activities and events (31/12/15)
I've sponsored a few friends and colleagues during the summer months and will continue with this goal until the end of the year.
Phew!  So there it is, for better or worse!
As I mentioned at the beginning of this post, there have been a number of changes in my priorities over the summer months, consequently, having reviewed my goals, I have shortened and amended my list to cover the remaining months of the year as follows:
Goals September to December 2015
1. Read/listen to 4 good books
2. Generate an extra £1,500 of income (includes total so far this year)
3. Increase our net worth by 7% (cumulative for the calendar year)
4. Weigh 9 stone 8 pounds or less by 31 December 2015
5. Practice my morning routine (6 days/week)
6. Record and post 1 personal development video on my YouTube channel
7. Post great content to AYBL website at least once per week
8. Complete our 12 UK cities in 12 months challenge by 31 December
9. Maintain and improve regular contact with family and friends
10. Contribute to local causes by sponsoring local activities & events
Photos: Jelene Morris