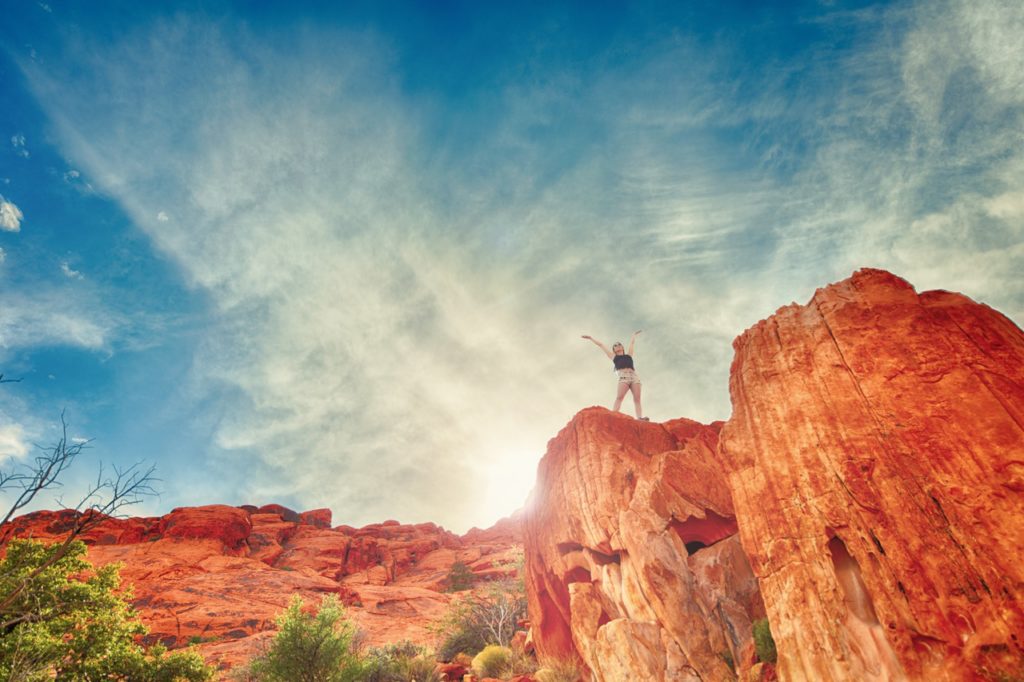 Working on our goals can be hard, but not always. Sometimes things just seem to come together and the actions we take support the outcomes we want in a very positive way. We know that if we keep going, we're going to reach the point where we'll experience success and see our goals manifest. But the reality is that this linear route to success is rare and instead most of us walk a winding road towards the achievement of our goals.
So just how does that work for the rest of us?
Do you ever feel the frustration of working so hard on your goals, but the results are slow in arriving? Or, maybe you've made some good progress but then you stall and your progress backslides?
The exasperating reality for most of us is an experience of fragmented progress towards our goals. We make a little progress here and lose interest there. Starting out with lots of enthusiasm, knocking off the tasks that are easy to identify and easy to do we feel a sense of satisfaction. Next we move on to the things that we know we should do, but they're somewhat harder to put into action and we begin to dither a little. But, nevertheless, with determination, we push through and keep doing the things we know we should be doing.
But then, something unravels. Even though we're taking action on the things that should help us along the path to success, our outputs slow or stop. In some cases we actually lose ground and are frustrated or even dumbfounded that this has happened and we start questioning our abilities.
What's the Point?
We wonder where we went wrong, should we give up and even think 'well what's the point?'
This can be a difficult place to find ourselves. Do we keep going or do we give up?
This is where we need to take stock and measure our progress against our planned goal. Have we genuinely reached a point where there's no sense continuing or should we keep going?
Albert Einstein maintained that…
Failure is success in progress.
It's an interesting, if vexing concept. None of us want to experience failure, yet, without failures it's hard to conceive how we can make meaningful progress. He also maintained that the definition of insanity is doing the same thing over and over and expecting a different result, and yet, many of us are guilty of this behaviour. I know I am!
For a number of years I thought if only I could earn more money, I could have the lifestyle I desired. This belief kept me locked in a perpetual cycle of believing that it was a lack of money that drove my less-than-desired lifestyle.  I seemed to be completely oblivious to the fact that I first needed to know where my money was going before I could substantiate that I didn't have enough of it! For a qualified accountant, this is quite a glaring oversight!
Needless to say, over time and with much frustration I finally succumbed to the idea that having a budget wasn't something reserved for corporations and businesses and in fact, could be quite useful for my personal finances! I still have mishaps. Those days when I get a bit blasé, lazy, apathetic or even arrogant about 'ME' needing to observe my budget.  When that happens, I find myself right back in the 'old days' of wondering why the money isn't stretching to the end of the month. A classic case of self-sabotage and the epitome of my money demons.
So why do we self-sabotage?
Sometimes we just put too much pressure on ourselves and often this results in us sabotaging our efforts because we just can't face the mountain of work we've created for ourselves.
Other times, we're just not sure what to do next and so, we do…nothing. We just stop.
Both of these situations create the same outcome, we begin to lose ground and maybe even fall back to where we started, or sometimes worse.
But in the end, the only thing we need to consider is whether we're making 'reasonable' progress. There's absolutely no reason to expect monumental progress. Indeed, in some ways this can be incredibly short sighted as we miss the nuances of learning and pleasure in the journey.
Take your time and savour each progressive step. Enjoy the planning process, and the early days of the cutting of the first sod and the laying of the first brick. Create strong foundations of pleasure in the growth you have achieved so that as you move on you can clearly see how far you've come.
To use a favourite analogy, we don't push our children to run before they can walk. Indeed, we marvel and coo at their first steps, sharing the enjoyment with family and friends, basking in their achievement as if it were our own.
What if we approached all our progression in this way? Wouldn't that feel better?
Smash That Plateau!
So whether we like it or not, if we're going to achieve our goals, we must make progress. There's no other alternative for us if we want to feel the glow of success, punch the air in delight or share our victories with others. Somehow we need to find ways to make this whole shebang come together.
So, if you've reached a plateau, slid backwards or run into a brick wall, what are you going to do about it? Here are a few options:
Consider your progress to date and your direction of travel. Do you believe that continuing with your current action list is going to bring you closer to your desires in the timeframe you've set yourself?
If the answer is yes, then rekindle your enthusiasm, re-commit to your goal and get back into action, victory will be yours! If you're struggling with motivation, you can check out these earlier posts on motivation for a kick start!:
From Funk to Action: A Case Study
Perserverance Pep Talk
If the answer is no, then where is the problem?
Is the timeframe too tight? Loosen it or get some extra help in.
Are you moving in the wrong direction, in other words, are your results starting to go off at a tangent? If so, it's time for some honest questioning and strategy revision.  Try these…
• Does the goal need changing is some way? (Can you answer the SMART questions confidently?  But don't get too hung up on this.)
• Are you 100% responsible for the outcome and therefore in full control?
• What actions need to be ditched? (Even if you love doing them?!)
• What new actions and behaviours would improve your trajectory?
• What are you avoiding doing that if you took action would bring things back into line?
• What's your Achilles heel? Is it playing in to your lack of progress? (Think of my budget story above!)
Of course, this isn't an exhaustive list of questions, but they are a good starting point. Take and use the ones that are meaningful for you and truthfully consider your answers (no one else is watching 😉 ).
There will always be a reason for stalling on your goals, from pure boredom with them (hint, they're not big enough!) to self-sabotage (check out your recurring disruptive behaviours) to who-has-the-real-control issues. Dealing with these problems as you become aware of them will infinitely improve your chances of getting off that plateau and marching on to success.
So what are you waiting for? If you want more bang for your buck, you now have some extra strategies. Let me know how you get on!