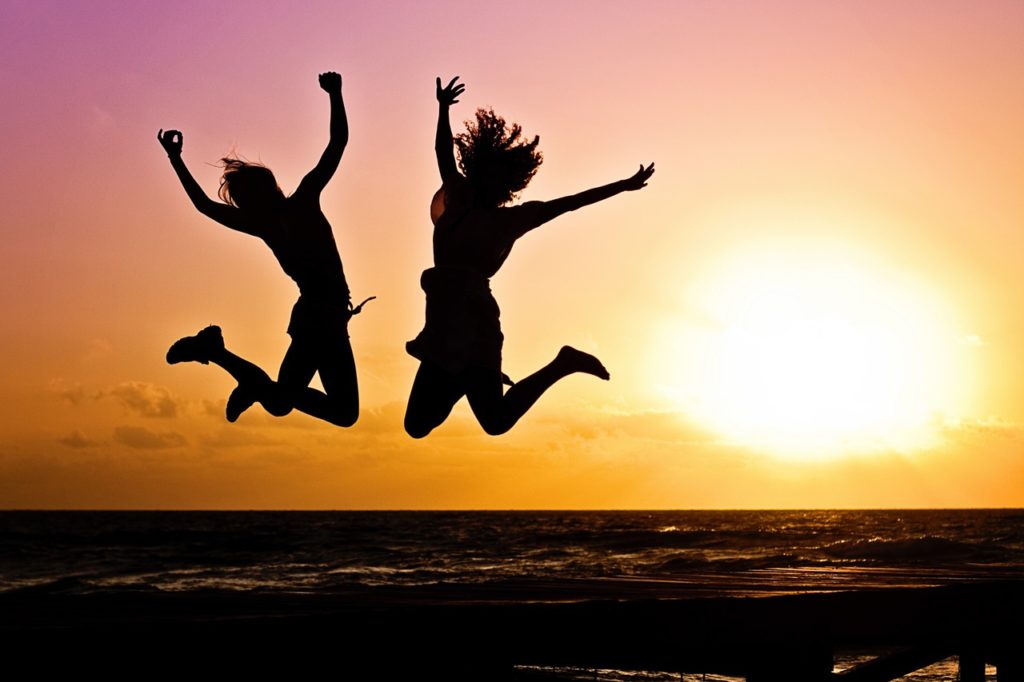 Having our future isn't a given, although we all take for granted the idea that our lives will stretch out into the future, affording us the time, energy and resources to do the things we want to do 'someday'. But it's an often repeated cliché that the only time we really have is now.
But what does that really mean for us?
For me, being aware of my 'now' and how that, through my daily actions and lack of action, is creating my future produces an awareness of what I'm doing, and how it is leading me in one direction or another. And most importantly, is that direction the way I want to go?
With this in mind, I went in search of some quotes that would help us define and really live our 'nows' so that our futures become the space and reality we would like them to be. And, if our future turns out to be more terminal than we had anticipated, by living the message of these quotes, we will at the very least have lived a life that was worth celebrating.
Aubrey Hepburn
I believe in pink. I believe that laughing is the best calorie burner. I believe in kissing, kissing a lot. I believe in being strong when everything seems to be going wrong. I believe that happy girls are the prettiest girls. I believe that tomorrow is another day and I believe in miracles.
I love this eclectic mix of beliefs from Aubrey Hepburn. It reminds me to go with my own particular oddities and not to worry about what others think. It also reminds me that I can let go of the things that don't serve me on any particular day, wake up tomorrow and start afresh. We all need this reminder sometimes.
For a bit of fun, I decided to rewrite Audrey's quote using my own words. What do you think?
I believe in sky-blue. I believe that laughing is the best antidote to negativity. I believe in kissing, but I believe in hugging even more. I believe in being strong but that there is strength in vulnerability. I believe that there is power in the laughter of children. I believe that tomorrow is another day and miracles appear when you're ready to see them.
What do you believe in? Our beliefs shape our actions, so knowing what you believe is of critical importance. This is a question worth asking yourself often, and in particular when you've just taken an action that feels wrong or that you regret. What belief led you to behave in that particular way?
Bruce Lee
If you always put limits on everything you do, physical or anything else. It will spread into your work and into your life. There are no limits. There are only plateaus, and you must not stay there, you must go beyond them.
I wouldn't have expected anything other than strength in a quote from Bruce Lee. The idea that we all plateau on our journey to our own personal greatness is significant. It's important because sometimes reaching a plateau can be the point at which we think we're done. A point of failure, that there's no point in giving more.
But considered another way, a plateau is a place where we can assess progress so far, look at the actions we've taken and critically evaluate whether these actions will now help or hinder our onward journey at this new higher standard we've achieved. Whilst this may look like we need to work harder, it actually means that our previous actions have brought us this far, but different actions will now be needed to take us further into our new future.
Robert Louis Stevenson
Don't judge each day by the harvest you reap but by the seeds that you plant.
What do you do at the end of each day? Do you fall into bed too exhausted to consider or review your day? Or do you lie in bed worrying and stressing about all the things you didn't get done and all the things that are waiting for your attention tomorrow?


We are inclined to judge ourselves harshly. We tend to look for the negatives, the things that went wrong, the people who crossed us, the people we crossed.
Instead, how would it feel to look back over the day in search of the things you did which are storing up wins for your future? They can be big or small, that doesn't really matter, but as long as we keep planting seeds for our future self, we will be heading towards a brighter future.
As the New Year approaches, a habit of looking for the seeds you planted on a daily basis would be a great resolution to embed into your self- development arsenal.
John Wayne
Tomorrow is the most important thing in life. Comes into us at midnight very clean. It's perfect when it arrives and it puts itself in our hands. It hopes we've learned something from yesterday.
There are days that I just can't wait to see the end of. Those days when I've felt overwhelmed, frustrated, miserable, grumpy…choose your poison! We all have them!
But, I believe it's so important to not carry the negativity of yesterday into the perfect world of tomorrow. John Wayne's quote sums this up impeccably.
Yes, there will be times when whatever was the cause of our negativity still exists as we arrive in our new day, but, hanging on to the emotions of yesterday just perpetuates a feeling of helplessness. At some point we must move on.
Of course, it's easy to just say 'learn to let go' and this would be an easy opt out. But in reality, to move forward on a situation or circumstance that has caused us concern, worry, upset, anger etc, we must deal with our personal hot-button.
The thought process I try to work through is to identify what I can and can't control. Perhaps I can identify my wrongdoing and make amends or maybe I need to step aside and let circumstances play out in their own way. Finding this path and accepting it is often the way to find peace again and to allow our new tomorrow to be all it can be.
Rosa Parks
Memories of our lives, of our works and our deeds will continue in others.
I've deliberately finished with this quote from Rosa Parks, because if there's anything that's important in the way we live our lives on a daily basis, it's the recognition that once we depart this life, those we've touched along the way will continue to be affected by our lives.
We live a minute-by-minute choice to create the legacy we want our lives to demonstrate. But to be able to achieve that legacy, we must remain aware of our behaviours and actions. Do they reflect who we really are? Are we behaving in congruence with the values we aspire to or are we falling short in some way? This is ultimately a personal conclusion, but others will judge us on our behaviours not our intentions and our legacy will likewise be set in the same stone.
As we approach the end of 2016, I hope these 5 quotes have given you something to ponder. 2017 can and will be the year you choose to make it. Make it a great one!
I hope you enjoyed this article. Do any of the quotes particularly resonate with you, or do you have your own favourite inspirational quote? Or, can you change any of these quotes to make them your own? Share them in the comments!