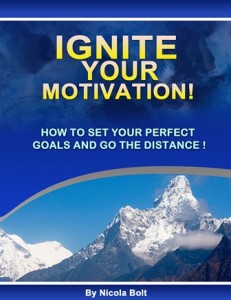 Looking for some motivation and inspiration to get you going?!  Then check out my eBook for Kindle and ignite your motivation!  Click on the links below to purchase through Amazon:
Also available through your local Amazon, just search the title!
And don't forget the worksheets below! Just click on the links and either print or copy them to your computer.