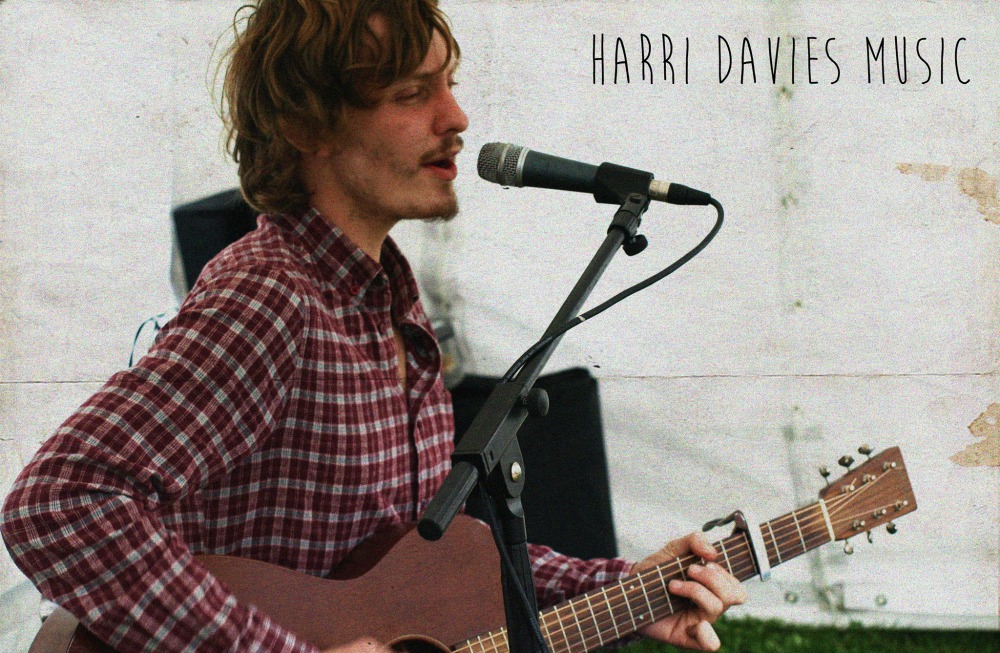 It's not often that I get to meet a musician-in-the-making, but a couple of weeks ago I had the good fortune to be able to interview a budding new artist by the name of Harri Davies. 'Budding' might be too weak a word in this context as Harri has already been played on BBC Wales' Adam Walton show, gigs frequently and will shortly be appearing at the Hay Festival on 30th May. In any event, meeting Harri was a delightful experience and I'm sure after reading about Harri, you will love him too!
I met Harri Davies one cold, wet Saturday afternoon at a coffee shop in Cardiff. The 21-year-old, tall, fair-haired and blue-eyed, greeted me with a bear hug like we were old friends, and, within just a few slurps of coffee, that's how it felt!
Harri first embarked on his musical career at the age of 14 when he picked up a guitar and started working his way through genres such as blues, rock, jazz and soul. These days Harri is into acoustic jazz and working on soul in a pop-song format.
About the music
He tells me the most stressful part of the job is writing the song. "Songwriters experience 'writers block' in the same way as book writers…" this reminds me of a familiar scenario when he says that "we're not in control of our inspiration". So true, but we both agree that you've just got to keep with it, keep pushing until eventually the creative process takes form and comes to life.Continue Reading