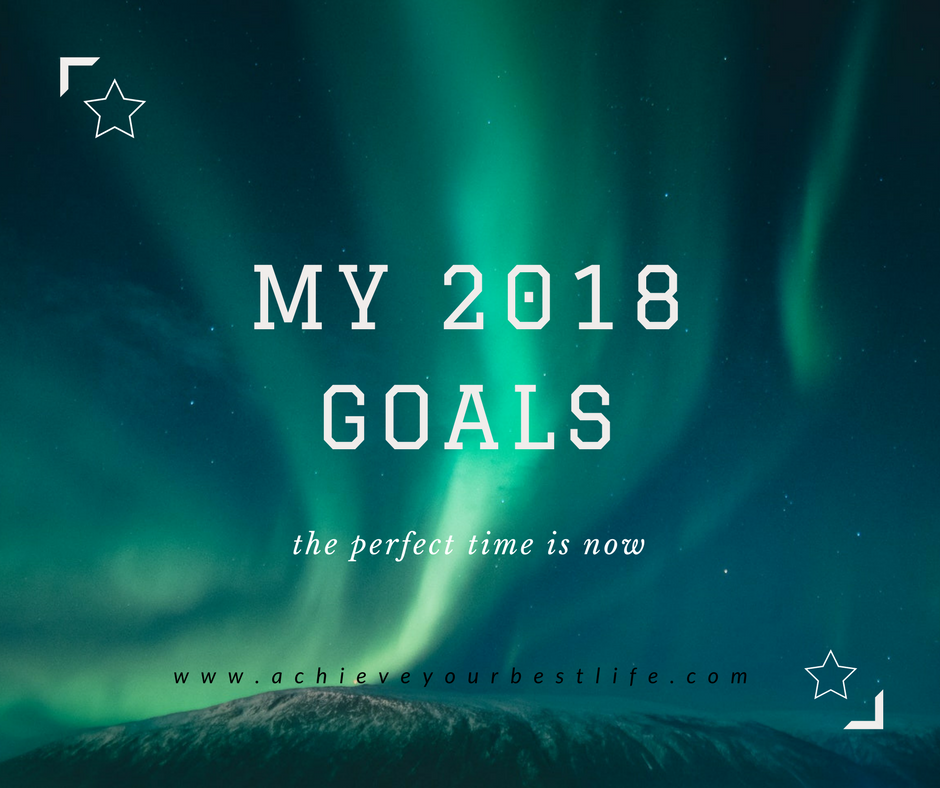 As you know, I set, go public on and report my personal goals progress annually.  This is an exercise I have been doing since 2015 and as a result I have seen a significant improvement in my achievements and in the areas of my life where I choose to focus.  You can click these links to read My 2017 Goals and my monthly progress updates for 2017 if you want to know how things went last year 🙂 .
As in previous years, I've used the Wheel of Life template to get a visual representation of where I am now.  This helps me prioritise the areas that need most attention or that I'm most drawn to, after all, it's pointless setting out to achieve goals that don't really interest me!
For those of you who are familiar with my 2017 goals, then you will see some common ground here, you will also see some new emphasis on a familiar area along with some new areas getting the focused goal attention!
I've also considered which goals are public and which ones will remain private, so even though you see a list of goals here, I also have a number of other goals that (for now, at least) will remain private.
So, with that said, let's get going…!
My Personal Goals for 2018