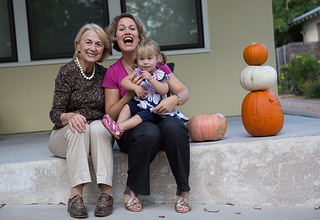 Everything you see happening is the consequence of that which you are.  Dr David Hawkins.
This quote appeared on a Facebook page I follow a little while ago.  It's a very succinct quote which covers a huge area of our lives and I think warrants exploring a little deeper, as its true meaning can be difficult to understand and most importantly, to accept.
In essence, what this quote is telling us is that we are responsible for all the things we experience in our lives now, have experienced in the past and will have and experience in the future.  No matter what has happened to us right up until this point, good or bad, we are responsible.  Harsh, eh?  After all, there will be things that have happened to us over which we had no control.  Examples where we may not feel any responsibility could be a car accident where the other driver was at fault, or the death of a loved one.
In these examples it's difficult to see how we could be responsible for the outcome, but this isn't really what the quote is trying to convey to us.  The reality is that in whatever situation we find ourselves, we are responsible for our reaction, and that's it, in a nutshell.
There's a further difficulty with this concept and that is that we believe that our reactions are justifiable, and this may be true, but, the point we often miss is that our reactions will create our ongoing reality.  To put this another way, the thing we need to understand is that we are our behaviour, which is the same as saying we are how we react.
But, just to confuse things a little further, believing our reactions to be justifiable doesn't mean that those on the receiving end have to or will accept them in the way we intended.  That's down to their perception!  If you think back I'm sure you will have experienced situations where misunderstandings arose between yourself and someone else because others' perceptions of our behaviour may not be in line with what we intended for them to understand from our personal conduct.  Frankly, it all sounds like a nightmare!
Take a look at this simple multiple choice question, and choose which response you would be most likely to follow:
You ask your teenage children to wash the dishes, but this is met with silence and no action.  What's your most likely response?
To think: they're ignoring me, then ask again, but this time in an agitated voice;
To sulkily say that they always ignore you and storm off and do the dishes yourself, leading to a sullen mood for the rest of the evening;
To think they didn't hear me, so calmly ask again;
To get really frustrated, burst into tears and run out of the room.
If you chose 3. , well done!  As you can see, this will keep emotions out of the situation, and although it might take a few more requests to dislodge the teenager from the sofa, the dishes will eventually get done.
However, 1., 2. and 4., are likely to lead to misunderstanding and conflict.  Let's take a look at each of these individually from the perspective of the teenager:
1.  To think: they're ignoring me, then ask again, but this time in an agitated voice;
Maybe your teenager didn't hear your initial request, so the first thing they actually hear is an agitated "nag".  This will immediately make them defensive and less likely to respond in a positive manner.  Even if they respond immediately and do the dishes, it will be with resentment and a mood descends for the rest of the evening.  The teenager blames you!
2.  To sulkily say that they always ignore you and storm off and do the dishes yourself, leading to a sullen mood for the rest of the evening;
Again, assume the teenager didn't hear you, now how does this behaviour look?  How do you think your teenager will respond?  It's doubtful that they will approach you to find out what's wrong; they are far more likely to disappear up to their room to stay out of the firing line!  They will be confused by your emotional outburst and actions, but will no doubt leave you to carry on with the dishes.
4.  To get really frustrated, burst into tears and run out of the room.
This response will have a similar effect to b. above.  Your teenager will be very confused and, if they're used to seeing you like this, they will probably disappear off to their room until things settle back down again.  The dishes might get done though!
This is just a very simple example to attempt to illustrate that "Everything you see happening is the consequence of that which you are".  Whichever of these choices you most identify with will give you an indication of how you present to other people; they will then respond in the most appropriate way for them to cope with the situation.
Essentially then, because we react to people and situations in a certain way, they come to expect that particular reaction from us.  So, if we continue to react as we've always done, people will continue to behave in the same (wanted or unwanted) way.  However, if we change our reaction (behaviour) to the people or circumstances, the outcome we experience will change. This might not be an immediate change, but over time and with our consistent changed reactions, other people will learn to go elsewhere if they still require the 'old' reaction.
So, to take this situation to the logical conclusion, if we want people to react to us in a different way, then we will need to act differently.  In other words, our behaviour will need to change in order to change our reality!
As I've said above, the example I've given is very simplistic, although it illustrates the point I'm trying to make, but just for completeness, let's take a look at the other two examples I've mentioned.
You're involved in a car accident which is caused by another driver.  You might experience fear, shock, upset, anger, frustration or many other 'appropriate' emotions, but, what would your reaction be?
Ultimately, it's your reaction to the immediate situation and the ongoing circumstances that will determine your new reality.  Would you rather remain calm and deal with the ensuing insurance requirements rationally, or would you rather let your emotions take over and deal with the insurance issues through a haze of anger and frustration?  The point to notice here is that your reaction is a choice and whatever choice you make will define you as a person not only at that time but also in those kind of circumstances.
And what about the death of a loved one?  Again, you're not responsible for the circumstances, but you are responsible for your reactions.  Now, I'm not even going to suggest that there is an easy choice to make in our reaction to this situation, particularly in the short term.  There is well-documented evidence to support the statement that bereaved people will pass through a series of emotional reactions which is natural, healthy and necessary in order to move on.
What I am going to suggest though is that we can choose to get 'stuck' in one of these emotional reactions rather than move on to the next stage and ultimately to acceptance.  The most famous example to come to mind would be that of Queen Victoria following the death of her beloved Albert; the Queen went into mourning on his death and wore black until her death, some 40 years later.
As I mentioned at the start of this blog, the idea of us creating our own reality in this way can be a difficult concept to grasp, but using these examples, can you see patterns in your own life which indicate how your own reactions might be defining your reality?
I'd love to hear your thoughts on my latest blog – please leave a comment!!
Photo: Lars Plougmann