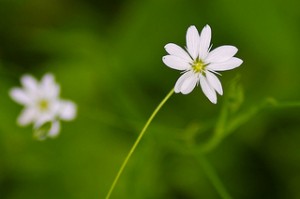 This is part 2 of a two-part review of my life lessons from 2013.  If you haven't already, you can read part 1 here.  The focus of Part 1 was the personal development I experienced during the year, Part 2 focuses on the challenges I faced during the year and the lessons I learned from those challenges.
If you read my blog or check in to my Facebook page regularly you will already know that in the summer of 2013 I experience two major setbacks.  The first was a car accident that left me unable to drive or be driven with any confidence in my own safety (and the emotional effect this had on me) and the second, my husband having a heart attack.  I was away from my blog and Facebook for quite some time after these events, but eventually I found my way back.  Inevitably life events such as these change and shape us, as they did with me….
I'm stronger than I thought…
…maybe.
The reality is that when faced with the situation, everything that was not important just fell away and my focus was concentrated only in the places where it was really needed: the care of my family.
It was sometime after the events of the summer that other people kept asking me how I was managing to keep things together and also continue with my goals.  I don't think I really saw things in this way, I was just doing what I needed to do.  Writing for me is a form of 'looking after myself' and therefore it was just as important as looking after my family.
Whether this is strength or not, I can't tell.  It was just what I needed to do.  I guess what it has taught me though is that if needed, I can put my focus in the right place, and that is a strength I guess.
Meditation keeps me grounded
I'm a relative newcomer to meditation and consider myself a novice even now.  It's taken me quite some time to find the quiet space (time) to meditate, and for me that has turned out to be very early in the morning, usually well before 6am.
It feels good to know that at that time of the morning I'm free of commitments to anyone or anything else and I therefore feel no guilt for taking this time for myself.
The benefits I have felt at keeping up this daily ritual have been remarkable and have been a key element in helping me to cope with the challenges each day was throwing at me.  I don't think I really noticed how much it was helping me unless I failed to follow my morning ritual for a day or two and then previously manageable emotions would feel less manageable and the day would feel more difficult in some way.
Do it now!
Thankfully, we don't know what life may throw at us in the future, but one thing we do know is that time and life won't wait.  Our only time is now and now is when we need to get into action.
If you've been waiting all your life to have or achieve something, why wait any longer?  Our circumstances can change so quickly and easily and our chance to get what we want can be taken away.  So don't wait…do it now!
And so it's farewell to 2013, and welcome to 2014.  I'm looking forward to the promise of a new year with the lessons of 2013 firmly fixed in my mind.  I already have some big plans for 2014 and am looking to make it a year of change, which will no doubt present challenges, but, I'm not going to procrastinate because my time is now…it's time to get going!
Photo: Jody Roberts