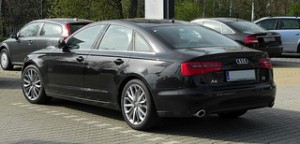 Life would be so much easier if we had all the information we needed before we embarked on a new project, entered into a new relationship, made an important financial decision or even accepted that new job, don't you think?  But unfortunately, life just isn't like that.
Instead, we start and stop new projects, often not seeing them through to fruition, fall in love with the person of our dreams only to discover a few months later that they were never looking for a commitment anyway (or so they say…), buy a new car and then breakdown just days after the warranty has expired or accept a great new job and learn too late that our new boss is somewhat of a narcissist!  Does any of this sound familiar?
Ah, hindsight it's such a wonderful thing!  With the information we have now, we tell ourselves that we would never have made such poor decisions in the first place.  Had we only known then what we know now, we would never have started.  And so, with a wave of the hand, we release ourselves from the responsibility of completion, putting things right or pressing on.
I've found myself in all of these situations and many other potentially disastrous ones over the years and I'm sure I'm hardly unique in this way!  My beautiful black Audi, a joy to drive and so good-looking, drew envious glances wherever we went.  In fact, a few times passers-by asked if we would sell it to them!  But that was in the days before it became the 'naughty car'!  I'm afraid that even after it started costing me money to repair (and lots of it), I couldn't call it anything worse than 'naughty', since I was in love!  But in the end, it was just no longer economical to keep and it had to go.  It was a sad day indeed, but also a relief, especially for my bank balance!
But it can't all be bad, can it?
Well no.  Frankly I'm older and wiser now, and that really is the point of all the failures we encounter throughout our lives.  For each failure we run into, there's an opportunity to learn from the outcome, improve our understanding and future actions and thereby make the outcome we want far more likely to make an appearance.  But do we always do this?  In my experience, the answer is a resounding NO!  I've lost count of the number of times I've repeated the same pointless, doomed-to-failure behaviour and somehow expected a different outcome.  What was I thinking?
And then there's the "great" advice we have to offer to our children, family and friends: based on our own fruitless experiences, we freely share the things that didn't work assuming that they can learn from our mistakes, but of course, they can't or won't.  The problem is that what's a tough experience to one person is just an invitation for fun to another!  And truthfully, if we are to advance as individuals, then we need to be prepared to take on those things that others may have failed at if they are part of our larger purpose.
So what is failure, really?  In some ways it's best seen as a rite of passage.  It's the price that must be paid for the opportunity to create the kind of life we want.  There are very few of us born to a privileged life (whatever that is – it's all perception, after all) and so we aspire to achieve or have the things that will make the difference to us.  This is important because success only looks like success if it's meaningful to us, and until we have achieved our definition of success, it will continue to look like failure – no matter what anyone else tells us.
Unsurprisingly, there is an important learning point to be absorbed from these reflections.  The obvious point is that we learn more as we go along, each failure feeding our knowledge until we can at last tweak ourselves into a successful position.  But this is the end-point, the result, because when we start out, we don't have this experience and knowledge and instead we have uncertainty, inexperience, doubt, vagueness, reservations and hesitations.  And so we get to the crux of the matter.  It's not so much 'If I knew then what I know now…', but rather, 'am I willing to take a chance on my plans given my lack of knowledge and the likelihood that the first attempt will fail?'
I'm here to encourage and cajole you to shout YES!  Because now you already know more than you did then, because now you can make a start on your plans with relative certainty that you will probably make a few false starts, that you will probably make some poor choices and that you will probably need to back step a few paces now and then.  But when you do these so-called negative things, you will in fact be improving your knowledge of the right things to do next time.
The road to success is messy and squally and at times, it's downright discouraging, but it's also uplifting, exciting and motivating.  Making progress will make you feel like you've come alive as you awaken within yourself the possibilities which you have kept hidden or undeveloped.
So what is stopping you?  It really is time to dip a toe into the water and to push yourself outside your usual boundaries.  You are now pre-armed with the knowledge that not only is it ok to get things wrong the first (second, third, fourth…) time, but that you are actively encouraged to do so!
Now go get it!
Have you experienced a failure that turned out to be the best thing that could have happened to you?  Life is full of these little idiosyncrasies, the little pointers that help sign-post the way if we're only willing to see them.  Please share your experiences as you never know when your experience might be someone else's catalyst to action!
Photo: M 93