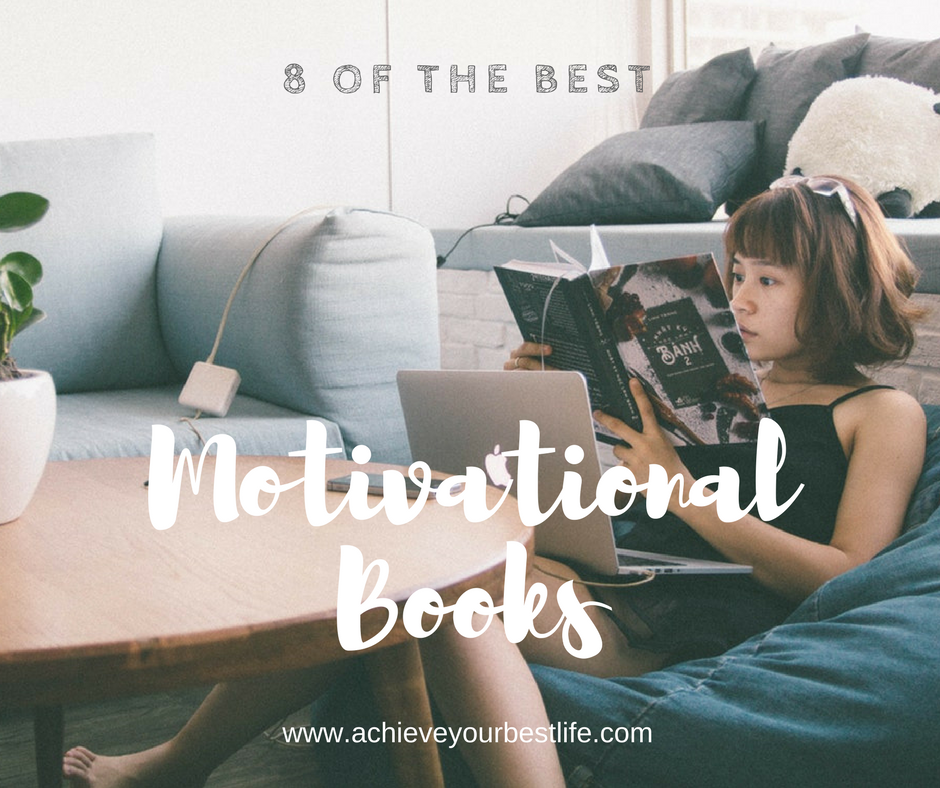 This post may contain affiliate links. Please read my disclosure for more info.
The Best Motivational Books
I'm a prolific reader and always have been. Furthermore, I'm never happier than when I've got at least a couple of good books on the go at the same time. I used to think this was just me, but I know now that's not the case and lots of people like to read multiple books at the same time. For me, I do this to suit my mood, maybe that's the same for others?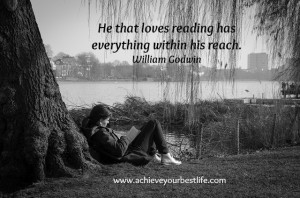 Over the years I've read hundreds of books, both fiction and non-fiction and today I've put together a list of 8 of the best motivational books that I've found particularly useful over the last year. As you may guess, I'm particularly interested in books that fall into the self-development category, although I think you learn something from most books, regardless of the genre.
It's never easy to choose a list, but these books came to mind immediately.  I love the way these books challenge my thinking, or, when needed, provide motivation or support and guidance when I'm facing a challenging situation – sometimes we just need to know that we're doing the right thing (kind of!).
The Success Principles by Jack Canfield
I read this book a number of years ago and it had a profound effect on me. Suddenly I woke up to the idea of all the things I could become if I chose to do so. I have recommended this book to many people and those who have taken the time to read it have been equally impressed with its message.
It's an easy read with a positive message for all. As Jack says, none of these principles are 'secrets', but the secret in in persistent application. This book is a must-read for anyone who is serious about improving their life and wants pointers on how to get from where they are now to where they want to be!  For me, this is one of the best motivational books on the market.
The Chimp Paradox
If you've ever regretted a reaction which has gotten you into hot water or wanted to understand better why you reacted in the way you did, this book will help you understand. Written in a very easy and entertaining style, the book examines how your brain deals with the various stimuli that comes its way. Hint – you're not as in control as you believe yourself to be! On the plus side though, the books gives lots of useful ideas and advice for taming or at least understanding our internal 'chimp'.
Endorsed by numerous sports 'stars' who credit the author with helping them perform at the peak of their performance, eg, Sir Chris Hoy winner of the Olympic gold, you will not be disappointed!
Yes I Can! By Robin Nixon
A very positive and upbeat book, the author is engaging and leaves the reader feeling motivated and energised! For anyone who wants to improve their visualisation or for beginners, this book will help you develop the 'skill' which in turn, if practiced regularly, will bring about the desired results.
The book is well structured, with clear chapter headings and follow up exercises to help the reader get to grips with the learning.
I've come back to this book time and again for a little motivational boost. Highly recommended!
The Skeleton Cupboard by Tanya Byron
I was completely hooked by this book from Tanya Byron. Told as a series of stories, the book charts the progress of a trainee clinical psychologist as she takes her first shaky steps into the world of working with real patients and their very real problems.
Some of the stories are shocking, others are touching and intriguing. I also loved the way the author allowed herself to be seen 'warts and all'. She was more than willing to offer up her own particular faux pas and prejudices for scrutiny, which in turn challenges the reader.
For anyone who is interested in stories about how people 'tick' then this would make a great gift for them.
The Leader Who Had No Title by Robin Sharma
Told in the form of a parable, this is the story of Blake, a man who could use a little luck and guidance out of his current less-than-ideal circumstances. That luck arrives in the shape of Tommy, a family friend who just happens to have been transferred to the book shop in which Blake works.
This isn't just luck however, Tommy has asked to move to this particular shop as he wants to hook up with Blake and share his Leader Without Title (LWT) philosophy.
Whether you love or hate the story-telling style of this book, there's no denying the leadership lessons contained within the pages. Lessons which will serve everyone well whether within a work environment or personally…I loved it!
Think and Grow Rich by Napoleon Hill
First published in 1937 after being challenged by the wealthy industrialist Andrew Carnegie, Think and Grow Rich by Napoleon Hill is alleged to be the success book to beat all others. No matter where I looked, everyone who was anyone had read this book and so I set out to do the same.
This wasn't as easy as I thought it would be though and it took me at least three attempts to finally get to the end of it, and then only after purchasing an audio copy so that I could have it read to me!
Having said that, it is indeed an excellent book. Don't be fooled though, the language used is of its time and there are references that I found somewhat disagreeable, being a woman. However, it's important to keep the context in mind and move beyond these historical references in order to get the most from the book. My advice is to keep reading, even if it's just a few pages each day as there is so much to learn from this book.
The Happiness Project by Gretchen Rubin
I loved this book! At a time when I was looking to inject more happiness into my life, The Happiness Project helped me to understand my 'level' of happiness (it's not set in stone) and then gave me lots of practical ideas for improving my happiness lot. Gretchen is a working wife and mother and I fully understood her frustrations when trying to deal with tired and sometimes surly children whilst trying to hold on to her own equanimity. We all know on a conscious level that we will feel better in the long term if we don't over react, but this isn't always easy to do!
There are numerous methods within the book purported to increase our happiness. Gretchen describes each one as she tries them out. We learn along with the author how well each of these methods do or don't work. The book has been so successful that it has spawned a whole new mini-industry of people attempting their own happiness projects, so why not check it out?!
The Power of Habit by Charles Duhigg
This is a very entertaining book which not only helps you to challenge your deeply entrenched habits, but actually compels you do so. By opening our eyes to how we tend towards habit (the road of least resistance for the most part) we are encouraged to break those less-than-desirable habits by using scientific tools outlined in the book.
Peppered with many interesting examples, I was drawn in right from the beginning and was fascinated by how our behaviour is so unconsciously driven. In the case of Eugene, this became a blessing which enabled him to function at a visibly acceptable level even after contracting viral encephalitis, a virus which would wipe his memory.
Fascinating, entertaining and highly recommended.
What's Your Preferred Reading Tool?
I use a mixture of traditional books, audio and my Kindle. So to complete the list and if you're on the lookout for a kindle, here are two to consider. Firstly the…
Kindle Voyage E-Reader
With features such as:
High resolution 300 ppi display

PagePress (easily turn the page)

Long lasting battery life (weeks not hours!)

No screen glare
Or if you'd prefer a tablet, how about the…
All-New Fire 7 Tablet with Alexa
With features such as:
Read thousands of kindle books

Streaming of movies, tv shows, music and more

Long battery life and improved display


# 1 BEST SELLER in Tablets



Try Audible
I've been an Audible subscriber for a number of years and have a great audio library which includes some of the best motivational books plus other genres.  Whether I'm commuting, walking or just doing mundane chores around the house, I'm rarely without one of my audio books.
So what do you think of this list?  Are they the best motivational books?  Have you read any of these books or are you thinking of reading any of them? Also, let me know what you would recommend…I'm always on the look-out for my next book!
Photo: Nadine Heidrich