Believe In Yourself for Success
You may often have seen me put up a quote or a picture quote on my Facebook page imploring you to Believe. To believe in yourself means having confidence in your abilities and your resourcefulness to find the answers that will aid your progress, to know that things will fall into place, and that you are capable of making the effort.
But why do so many of us still fail to start? Maybe it's a lack of motivation, a sense of fear, a need for support or guidance, not knowing where to start, a need for it to be the 'right time', being too worried what others will think of our plans…and so on. The list of why we don't get started is endless, but for all those reasons, there will be others who have faced the same dilemma, but have made a start anyway.
So what makes them so different?
There's a whole 'other' level that we must step up to in order to achieve our dreams and goals. It's a level that requires that we call upon reserves of belief in ourselves that we will overcome all the difficulties, negativities, overwhelm and depravation that we will feel as we progress. This is not easy and may go some way to explaining why some of us just don't feel that we can even make a start.
Here's a personal example:
For various reasons, over the last year or so my weight has gradually increased while my fitness levels have gradually declined. I'm more than a little unhappy about this and, over the last few months I've made some half-hearted attempts at dropping the weight and increasing my fitness. During these efforts I've had a little success, but I've failed to maintain focus and discipline week-in week-out and have fallen back into old habits.
If I was to analyse what's going on in my head during these times, then there are some familiar patterns (aka, excuses):
I haven't got enough time to exercise
My hip hurts
I haven't got time to count calories
Oh, just one biscuit, it won't hurt!
It's too cold/hot/wet
But what do these all boil down to?
Time (I have the same amount as you), self-discipline and commitment, and if I take that one step further, I'm as good as saying
I don't believe it's possible within a 24 hour timeframe(!),
I don't believe I can trust myself to do what I know is right, and,
I don't believe I can do the work!
The reality is however, that none of these excuses are valid. If this is a priority for me, right now, then I would leapfrog over all these excuses and go for it with enthusiasm.
Resistance
It's strange as I write this as I am conscious of the resistance I'm putting up against myself! I really do want to lose weight and be fitter, but if I'm honest I'd like someone to just wave a wand and make it happen without me having to do any of the work. Ha! In my dreams! The irony being that that's where this goal is going to stay if I don't commit and take action!
So this is the trouble when you don't believe in yourself. It affects our motivation and enthusiasm to make something happen. We all know that until we take action, or, better said: make an adjustment to our current activities, nothing is going to change. And if nothing changes, well, we're right were we started.
In the end, belief is that intangible characteristic that gives us the confidence to accept that if we take action, we can make progress and achieve the goals we desire. But its intangibility is part of the problem. How can we muster the belief when it's so fragile? Here are a few thoughts on boosting your self-belief.
Plunder Your Past Successes
Try to remember a past success, a time when you felt that you'd achieved something amazing. Past successes have a wonderful ability to wake our enthusiasm from the doldrums and then to attach themselves to a new venture that's beginning to look appealing to us. If you're struggling to think of something meaningful, here are a few examples. When did you last…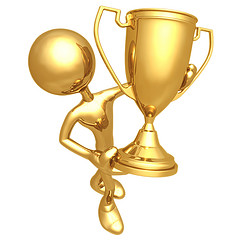 Cook a great meal
Clean the car till it looked brand new
Organise a family outing from scratch
Exercise for longer than you expected
Offer a shoulder to an upset friend
Ride your bike down a mountain…?
These are all amazing achievements, and there are thousands more that you could add to the list.
Pick something that's personal to you and then dwell on the happy emotions you felt at the time. Really indulge yourself with your feelings of success. Now think about your new goal and actively 'transfer' your happy emotions to your new goal. See and feel yourself succeeding at this goal too. Once again, indulge yourself with the emotions and feel encouraged by this new energy to get started. Really, really believe in yourself, and don't wait…start now!
Get some believers!
If you still can't quite believe in yourself, get some help from those who already believe in you! There's nothing quite like the support and encouragement of friends to help create confidence and momentum as we embark on a new or difficult goal. Friends will be there to pick us up when we fall down and to cheer us on when we're making headway. Our belief might falter, but our friends won't!
Keep Getting Up
Understand that when you believe in yourself what you're really saying is that you have the ability to keep on trying again and again whenever things don't work out at planned. It's inevitable that as we progress we will run into difficulties and obstacles. We will make poor decisions which will set us back and we will lose our momentum now and then and even stall.
But whenever we're facing any of these dilemmas the important thing is just to keep coming back. Every time we fall and then stand again, we learn and grow and our next moves will be better for having experienced that failure. So, just keep with your plan, it is then inevitable that with perseverance you will succeed.
So what of my weight loss and fitness goals? Well, I've lost weight in the past, so I know I can do it again. That's a good start. Also, I know that I enjoy the novelty that new things offer me, so I'm likely to try a different diet plan this time.
I'm going public, so I expect to be held accountable and be cheered and cajoled by all who know me!
And finally, this is definitely a 'get up again' situation. I've fallen off my personal diet/exercise wagon and it's time to clamber back on again. Now who's going to give me a leg up?!
Photos: BK , Harsha K R , Scott Maxwell