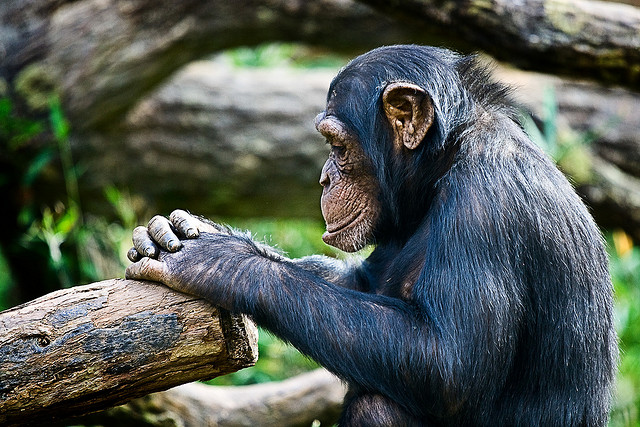 Self-reflection gets a bad rap sometimes. It has many close cousins from wallowing and self-indulgence to over-analysing leading to self-doubt and paralysis when action is needed. But this is to ignore the benefits that a good 'ole positive self-reflection can have on our lives if we're prepared to heed what our deeper selves have to say and then make some alterations in our perceptions, how we approach life and/or others and how we live with ourselves.
There's also a potential downside when maybe we don't like what we see, but with an open-mind and the right attitude, these negative revelations can also be turned around. Indeed, it's through these most challenging insights that the greatest gains may be made.
Get To Know Yourself Better
We all think we know ourselves well, but this often isn't the case. Can you remember a time when, after an experience, you've wondered why you did or said something? Maybe you felt bad about your reaction or surprised at your depth of feelings in reaction to something someone said or did? If this is the case, then maybe that self-knowledge you believe you have isn't as precise as you think.
Our brains are wired in such a way that in times of calm, when we're feeling content and in control of our situation, we are likely to be thinking rationally and therefore believe that we are a certain 'way' in all situations. However, in times of stress, confusion or overwhelm we are far more likely to react (rather than respond) and these reactions will come from our emotional 'fight or flight' brain and will likely bear no resemblance to how we'd act if we were acting from our rational responses.
This is where self-reflection can be particularly useful. It's an opportunity to mentally run through what triggered our reactions, whether that was something quite sudden or whether it was as a result of a build-up of many small incidents where the final one tipped the balance and resulted in an out of character reaction.
It gives you a chance to re-hash the outcome
You've had an argument with your teenager who has now stormed out of the house, slamming the door as she leaves. That calm conversation you were going to have with your colleague about the noise level in the office just ended in indignant silence. You've finally plucked up the courage to ask for date and been turned down.
Each of these scenarios and many others can leave you feeling upset, angry, annoyed, disappointed, saddened, anxious and any number of other adjectives which then go on to affect your whole day. Without some intervention, the feelings can linger and cause ongoing pain.
However, reflecting on the circumstances, the part you played and the response from the other person can lead to insights into how things could have gone better. Reflection can also give you the opportunity to mentally enact a different outcome which can offer some relief for the intense negative feelings. Moreover, taking some time to mentally test a different outcome can equip us with the 'knowledge' to deal with similar situations in a more measured way, which may lead to a calmer and more beneficial outcome for all concerned.
For the A-Ha Moments!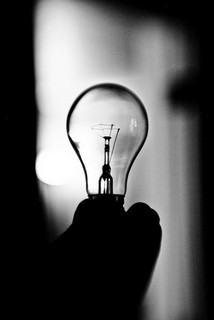 A-ha moments are those insights that can appear out of the blue and suddenly allow you to see a situation or circumstance with complete clarity. They can be triggered in all sorts of ways from seeing something in a film that reminds you of your circumstances, a conversation with a friend where a few well-meant words open you up to an alternative possibility, reading books on subjects that are troubling you and of course, from those completely unexpected moments when the answer just seems to pop into your mind.
But why just wait for these random moments of clarity? Rather than leave these moments to chance why not cultivate a habit that improves your chances of more a-ha moments? Making a regular habit of self-reflection can accelerate the number of a-ha moments we have leading to better understanding in many parts of our lives and also aiding in idea creation and problem-solving.
To Understand Others
It's impossible to know with absolute certainty what motivates others to (re)act in certain ways. Sometimes when we experience a reaction from someone else that's different to what we would usually expect, it can cause is to withdraw or to wonder what we did to cause such a reaction. This in itself tells us something about ourselves which it's useful to explore, but beyond this, why not reflect on the possible reasons that the other person acted in an unexpected way?
To do this effectively we must come from a place of compassion. There's little point in taking time to reflect on the actions of others if we're being self-indulgent and looking for all the reasons to blame the other person for a poor exchange. Instead we must open up to the idea that we may have contributed to the uncharacteristic reaction in some way (whether innocently or not) or we must look beyond the exchange and consider how their circumstances might be under pressure at present.
This isn't an easy task. If we feel we've been unfairly treated then it's natural to feel unhappy or even indignant, but, the benefit of looking at the situation with compassion is that we are likely to feel much better about the exchange if we consider that there may be mitigating circumstances. This can pave the way for an improved relationship via understanding and open communication.
To Create A Better Future
The aim of self-reflection should be to create a better future. Whenever we unearth a new habit or attitude that we wish to embed into our lives we should make active plans to achieve this. And, used effectively, self-reflection should see ongoing improvements in our lives, both internally and externally.
You must learn a new way to think before you can master a new way to be.




~ Marianne Williamson
There's no doubt that sometimes this process can be painful and difficult. Facing up to aspects of our personality that we'd rather ignore or even deny can be extremely challenging, but, as the saying goes, 'knowledge is power' and this is especially true in knowing the effects our attitudes and actions have on our future.
Furthermore, deciding to take up the challenge of changing these 'discoveries' for the better will demand constant vigilance as we will slide back to our old ways unless we observe our behaviour regularly, looking out for the automatic behaviours that are counterproductive to the new and improved self.
How To Self-Reflect
Obviously it's natural that we're thinking all the time, although most of the time we don't realise or pay any heed to our thoughts. And this is where the change needs to take place, because if we're not really tuned into our thoughts, then we have no idea whether they're being helpful or not. However, if our life results aren't where we would like them to be, then it's a fair conclusion that our thoughts are not supporting our plans and indeed, may actually be undermining them.
In Part 2 of this series, I'll delve into the How To of Self-Reflection and offer up some practical ways to introduce effective self-reflection into your life.  Like many of the best self-improvement techniques, self-reflection is simple, but it's not easy and so it warrants a two-part blog to do some justice to this useful subject.
I'd love to hear your reflections on this subject, so please leave a comment with your thougths!  And don't forget to check back for Part 2 in the next couple of weeks!

Photos: irishwildcat , r. nial bradshaw