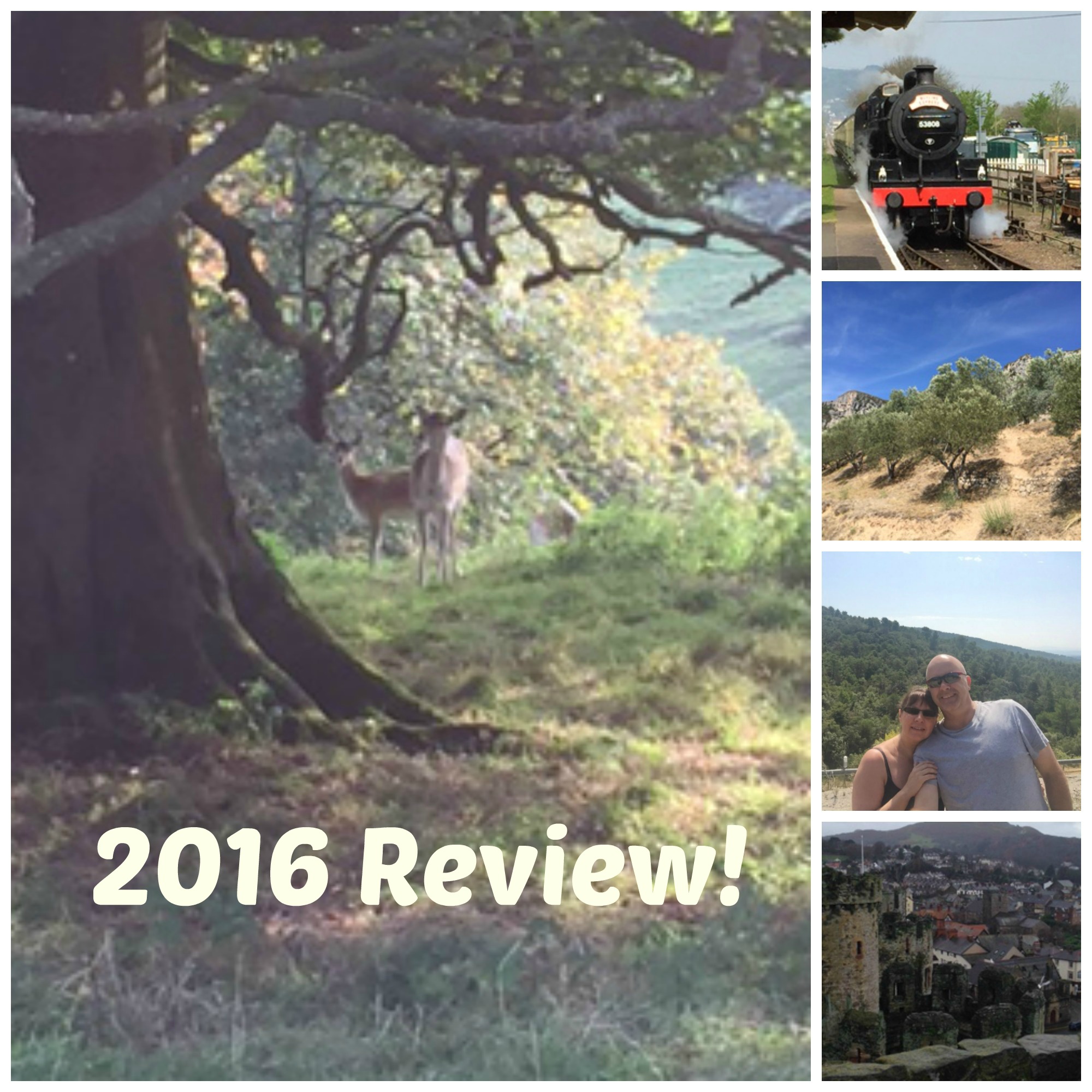 As we approached the end of 2016, I was keen to spend some time reviewing the events, progress, and slippage that has occurred! It's also an opportunity to see what lessons can be learned so that they are avoided in the future (not always successfully, I may add!).
In some ways though, reviewing 2016 isn't an easy task, and this is my first and a major lesson learned! Because, for 2016, I didn't publicly proclaim my goals in such a way that they could be monitored effectively. But more than that, I didn't really articulate my goals, even to myself in a way that was useful until much later in the year.
I kind of got wise to myself around September when I realised that my progress was slow and disjointed. I recognise this as a character flaw that I need to work on, because without clear direction, I tend to hop from one thing to another without really bringing anything to a successful conclusion.
I've written in the past about being lured by the next shiny object to cross my path and in 2016 I took up that mantle too often and got well and truly overwhelmed.
So with this in mind, here's a review of 2016. (You can also check out my 2015 review here as a comparison to 2016.)
Despite the lack of well-articulated goals, there were some overriding themes that were uppermost in my mind as things that I wanted to achieve, or, at the very least, progress in 2016. These were:
Travel
We had a fantastic year of travel in 2015 and I wanted to see if we could equal or improve upon that in 2016. However, we didn't do as much traveling in 2016 as we'd managed in 2015, but having said that, we had a few weekends away and an awesome summer holiday in the South of France.  Here are the trips we took along with a few photos!
• Trip to North Wales – Conwy and Harlech castles and surrounding area in February
• A weekend at Dunster Castle and surrounding area in May
• Summer holiday – South of France in September
• A trip to Bath & Dyrham Park for my birthday in October

My Website
I wanted to improve my blog posting rate and get back into the habit of weekly posts. I wanted to improve my visitor stats and I wanted to have more people subscribe to my website.
I've re-kindled my enthusiasm for writing in the latter part of the year and have been posting a blog once a week. As you may have noticed, I skipped last Sunday, being Christmas day, but am back here today on New Year's Day!
I've also done some work to improve my subscriber numbers and have seen an increase of 47%! I'm really pleased with this and will continue work in this area to further increase my subscriber numbers.
As a consequence of more regular posting and more subscribers, I've also seen an increase in the number of visitors to my blog over the last quarter. This has really made the work worthwhile and spurred me on to keep writing and posting!
Health
I wanted to get back to a good-weight-for-me of around 9 ½ stone (133 lbs) and I wanted to improve my fitness by joining a walking club or at least walking more regularly with family and friends.
Early in 2016 I found out that I was going to be having a minor operation, which was to take place later that month. This was something that I'd been waiting for for some time, so it was a welcome, if slightly scary development. In the event, the operation went very well and I was out of hospital the day afterwards and sent home to rest and recover.
However, the operation required enforced rest during the recovery period and exercise was not encouraged. Furthermore, I was well-fed(!) during those recovery months which meant that my weight increased rather than decreased over a period of about six months.
Consequently as the year closes my weight is actually higher than it was at the start of the year, but, it is lower than it has been at certain points during the year! For that I am grateful as it's been somewhat of a struggle getting back into the clothes that I'd like to wear!
My Lessons from 2016
I think these three points cover the main lessons and takeaways for me from 2016:
Well-Defined Goals
Goals that are well articulated and publicised are far more likely to succeed, or at the very least, progress.
It's in my nature to want to do lots of things (and sometimes all at once, unfortunately!). However, in 2016 I failed to really nail down what I wanted to do and/or achieve. As a consequence, my results for 2016 are mixed. There have been a few wins, which I'm proud of, but there are far too many loose ends lying around representing all the things I started but never quite finished. I know that had I articulated and published my goals I would have pushed myself much harder and been more focussed on the destination.
Prioritising and Scheduling
Very clearly linked to the lesson above, I often take on too many things and have trouble deciding which things to progress.
I've tried a few different techniques this year to find an effective way for me to prioritise and schedule my plans. In the end I've moved away from an electronic system and am now using a Bullet Journal
. It's free-flow and enables me to capture everything in one place.  This method is clearly very popular and there are a raft of videos on YouTube for personalising your own Bullet Journal. It's still a bit of a work in progress, but having spent some money and time on the system, I'm going to stick with it for now.
Lack of Accountability
Going public on my goals creates a sense of responsibility.
In 2015 I wrote fairly regularly on my goal progress. This provided me with a framework, a record of progress (or not) and accountability. I didn't maintain this discipline in 2016 resulting in mixed outcomes. I intend to rectify this in 2017 and will return to publicising my goals on the blog and writing up progress reports.
So how was your 2016? Did you achieve any or all of your goals? And what of 2017, are you working on your goals yet? Over the next few days I'll be working on my 2017 goals, making sure they're well defined and articulated. And then, later this month, I'll post them up on the blog for scrutiny!