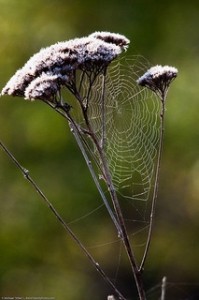 If you've been thinking to yourself that all this blogging and information about success, goals, thinking, persistence etc etc is all a bit disjointed, well you could be right!  Each of the topics I've covered so far will stand on its own two feet, but there's far more to be gained by considering the links between each topic, how they support each other and how combining a few together can actually move things on much quicker that just doing one thing in isolation.
Let's start by taking a look at my first post: Are You Successful?  This post emphasised the importance of living your life according to your standards, not someone else's.  It's so easy for others to  inadvertently place expectations on us and then we feel compelled to live up (or down) to these expectations, but unfortunately, if we don't actually feel aligned with these external goals, then trying to live up to them will only make us unhappy.
This post actually links in with the post entitled : Whose Goals are they Anyway? where I explored the idea that if we don't set and follow our own goals, we'll fall into other people's goals and plans at the expense of our own desires.  So if you want your life to be successful, then think carefully about your goals and prioritise these ahead of the demands of others.
With these two posts in mind, check back over my post on April 7th when I wrote about actually Setting Your Goals for Success, and shared how I think about setting my goals – I make sure to consider that they will add balance to my life – before breaking each one down into smaller tasks spread out over my days, weeks and months to ensure I take consistent action.  Have you tried this yet?
I then took a great quote from Henry Ford in the first of a series of posts: Life Changing Words: The Quotes Series.  Mr Ford reminds us that if we want change in our lives, then we need to change our actions, otherwise we'll just get more of the same thing!
Moving on to what we need if we're to successfully achieve our goals, I looked at the idea of persistence in the post entitled Can We Be Too Headstrong.  This is a major key in goal success.  Sometimes we have to persist in the face of huge obstacles, which is why so many people give up.  Don't be one of them!
And on the flipside here are the things which we need to avoid: Staying on Track: How to Recognise Your Distractions and don't let Procrastination slow you down!  Also look out for your Light Bulb Moments and don't let them dim and power down in front of your eyes!
Finally, keep thinking your way to success and take action accordingly.  Your time is now and you owe it to yourself to use The Time of your life!
Is this a useful summary to check out what's been covered each month?  Please let me know in the comments! 
Photo: Mike Baird