This post may contain affiliate links. Please read my disclosure for more info.
Eden Project Cornwall and Lanhydrock House Cornwall
As May came to an end, we headed off on the third of our trips planned as part of my 2017 Goals.  This trip was to visit the Eden Project Cornwall. However, not wanting to miss out on an opportunity to fit in an extra stop, we scoured the National Trust website for a location en route worthy of a stop.
Lanyhydrock House Cornwall
Of course, there was plenty of choice for a shortish stop, but we settled on Lanhydrock House, both for its proximity to our ultimate destination and also for the facilities.
As well as the beautiful (remodelled) Victorian house, Lanhydrock has extensive land and gardens covering some 450 acres. As part of the facilities at Lanhydrock, the National Trust has set up a series of trails, both for walking and biking, and it was the opportunity to do a bit of cycling that had drawn us to Lanhydrock.
Don't be fooled though, I haven't ridden a bike in something like 20+ years so I wasn't very steady and nearly came off it a few times! But, the important thing is to give it a go, which is what I did. Needless to say, the effort paid off and I enjoyed the hour or so in the saddle reliving my younger years.

Sad Family History
Lanhydrock House itself is a 50-room late Victorian house. It's very well maintained with access to the servants' quarters and the family rooms. Lanhydrock House also has an interesting, if somewhat sad history, including an extensive fire which resulted in the death of Lady Juliana Robartes a few days after she was rescued from an upstairs window. Her husband, Lord Robartes also died within a year.
Their son and heir Thomas (Tommy) Agar-Robartes, who saw service in the WW1, was killed by a sniper's bullet in September 1930.
There is ample opportunity to learn about the family as you tour the house, including tales of Tommy's 10 children, one of whom served in WW2 and later met his demise.
The Eden Project Cornwall
The Eden Project Cornwall is clearly a very popular attraction, judging by how many rows deep we needed to go to be able to park the car, which also meant a long walk to the entrance. This is something to bear in mind if you're planning a trip to the Eden Project as the car parks are elevated, which means a long walk back uphill when you return to your car!
But, don't let that put you off (just get there early!), because the Eden Project really has The Wow Factor! The second we passed through the access doors we were amazed at the sight of the biomes. The larger of the two biomes houses the Rainforest, which as the name suggests houses plants from tropical areas of the world such as South America and Malaysia.
As well as some amazing plants, including banana trees actually producing bananas, the Rainforest biome also has a 'tree top walk' which takes you above the trees and the indoor waterfall(!). Rising some 45+ metres into the air it allows you a bird's eye view across the biome. Sadly this wasn't for me as I'm afraid of heights, but I could definitely see the appeal of it.

The smaller, but also impressive, biome houses Mediterranean plants and has the feel of being on holidays on the Med. The lighting is brighter and there are some colourful buildings and an area to enjoy some food or a drink.
Zip Wire and Other Attractions
In addition to the Biomes, the Eden Project has other attractions worth seeing outside. I was surprised to see a zip wire running the entire length of the site. It's not my cup of tea (as I've already mentioned I'm afraid of heights!), but it was great to watch people periodically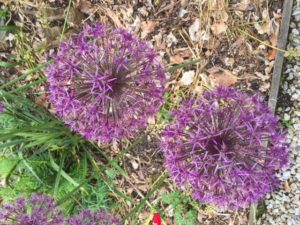 sailing by above us as they zipped from one side of the site to the other.
Walking around the site is also enjoyable, although be aware that it is quite hilly. The planting is extensive and beautiful and there are a number of sculptures dotted around too. Refreshments are easily available with seating both indoors and out.
On leaving the Eden Project, as is traditional, there is a shop to pass through.  I was pleasantly surprised, and very tempted by the array of products that were available.  From indoor and outdoor plants, to food specialities of the region (clotted cream, anyone?), a huge range of local glassware plus many eco-designed goods such as hemp bags etc.  We spent quite a while browsing, which frankly, is unusual for us!
I can't recommend a trip to both Lanhydrock House and the Eden Project enough!  It really is worth taking a day or two to explore these two gems.
Enhance Your Visit with these Guides and Maps