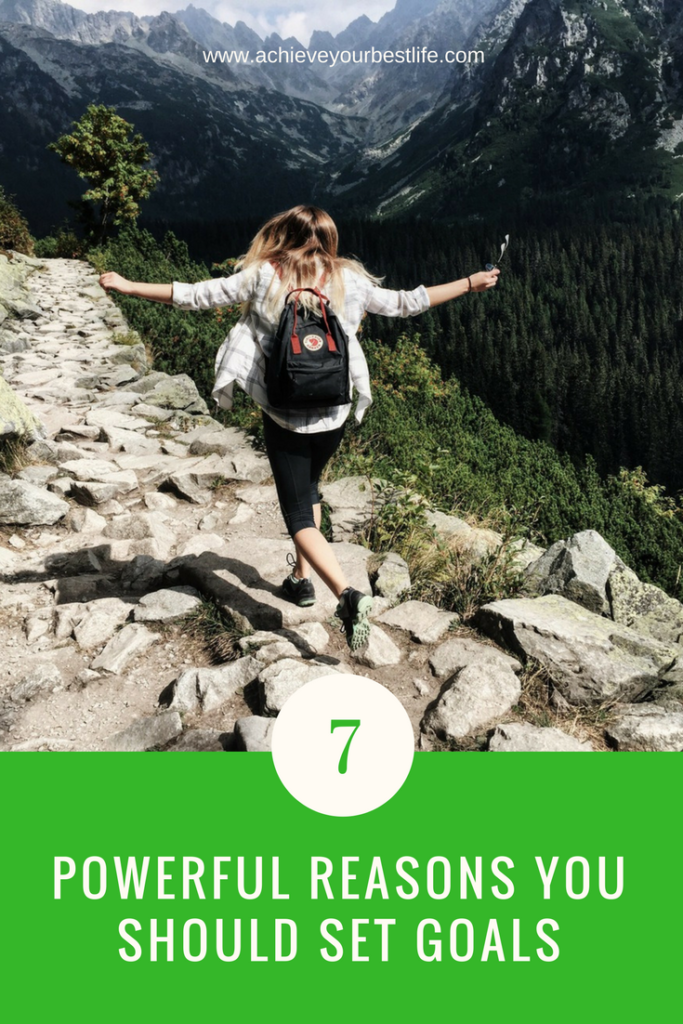 If you look back over my previous blog post, you will see that I have set my goals for 2017. This is an exercise I enjoyed doing and it's now given me an outline or a roadmap to help me negotiate 2017 into the shape I want it to be. This is one of many powerful reasons why setting goals is so important. So today, I'm exploring what it can mean for our lives when we set goals.
Goals Give You A Roadmap
When you get up in the morning, other than going to work or getting the children off to school, do you have plans for the day? Or, will the day take you by the hand, or worse, the scruff of the neck and drag you along in whatever direction it sees fit?
Most people tend to fall into the latter group. They get up, drop into their usual routines and let the day take them on an impulsive journey of reacting to whatever comes their way. Of course, you will have prepared your 'to do list' of errands to run and places you need to be to meet your obligations, but this is probably the extent of your planning.
Contrast this to your parallel universe where you have set half a dozen goals which includes improving your fitness, learning a new language and planning a touring holiday.
So today when you jump out of bed, you feel you've awoken with purpose and as well as getting to work or getting the children off to school you've planned a lunchtime walk or run with a colleague. You're also eagerly looking forward to the language class that's starting later this week safe in the knowledge that when you head off into the unknown later in the year, you'll be able to communicate with the locals…
Which takes me to my next powerful reason…
Goals Get You Enthused
Simply going through the planning process will get your motivation juices flowing. You'll think of new and different things and wonder whether they would be possible. You'll immediately feel a pull towards getting some of the things moving, of taking some small steps to bring your goals closer to you.
Getting up in the morning becomes exciting because you want to get moving with all the new and stimulating things you've got planned. Yes, some of these things may be a challenge, but you're sort of getting used to challenging yourself and you're beginning to learn that there's some kind of perverse joy in overcoming the struggles!
Goals Single You Out From The Crowd
Most people don't set goals. Instead, most people have some vague notion of life getting better on its own with little to no input from themselves. We all like to think of ourselves as special or unique, but really nothing could be further from the truth.
Think about it. What have you done that has set you apart from most people? Maybe you can think of one or two things that sets you apart. Now take this thought a step further and answer this question: What have you repeatedly done which has set you apart from the crowd?
We all have an innate desire to fit in, to feel that we belong and in observing this natural desire we tend to do whatever the majority are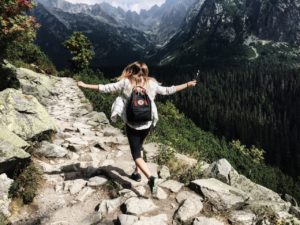 doing. Still feel special and unique?
By setting goals, you immediately set yourself apart from the majority. Furthermore, the more work you do to achieve your goals, the more 'unique' you become. How many people do you know who have conquered Everest? Ok, maybe that one is a little ambitious…So what about how many people you know who play a musical instrument or who have run a marathon? Maybe you know some of these people and have admired their commitment because it's a bit unusual? How many of these people are you…?  Enough said!
Goals Are A Huge Step Up From Resolutions
Did you start the year with a new (or even old) set of resolutions?  How is your progress?
The trouble with resolutions is that we tend to think of them as "good intentions". I've also noticed that they are often linked to an expected instant behavioural change! That's a major demand of ourselves! Do you really believe you can make a huge behavioural change within a few weeks and then keep with it? I know I couldn't.
So why is making goals rather than resolutions better? It's all in the expectations. A goal is a target, it's something you aim for, it's a journey. So naturally that means that you can gradually change your behaviour as you acquire more knowledge and skills to support your goal.
Want to lose weight? Improve your diet and gradually improve your fitness targets.
Want to learn a new language? Take time and allow the new language to seep into your mind.
Want to write a book? Start with a target number of words each day and build a habit of writing regularly.
In each of the examples it's about taking the measured approach. Of appreciating that you may be starting at near zero but that over time, you can build up to the skills and knowledge you need to achieve your desired outcome. You don't have to do it overnight!
You'll Achieve More of What You Want With Less Effort Than You Expected
It's kind of obvious that if you set goals you'll achieve more of what you want. But there's more to it than that.
By taking the time to set goals, in other words, think critically about what you actually want for the next 'segment' of your life (doesn't have to be a year!), your subconscious mind will go to work seeking out all the things you'll need to achieve your goal. In time, you'll probably be surprised to find yourself gravitating towards the things and people that are needed in order to bring your goal about.
Consider this…
You've decided that your goal is to replace your old-beaten-up car. Right now you don't know how that's going to happen, but you have in mind that you want a bright red sports car (name your choice!). As if by magic, you suddenly start seeing examples of your car…everywhere!
It's parked along the street from where you live, it's on a run of adverts on the TV, it drops through your letter box on a mailer and your friend has just spontaneously started talking about a film he went to see and the protagonist drove a fantastic sporty red car!
Has this ever happened to you?
This is your subconscious going to work to help you achieve your goal. It's surfacing all the examples it can find so you'll take notice, narrow your focus and get motivated.
With this in mind then, it's important to set clear goals and/or questions for your subconscious to work on. It would not be unreasonable to ask your subconscious mind to find new ways to make money or to find your perfect holiday relaxation spot for example.
You'll Learn to Control Your Emotions
We all become victims of our emotions occasionally.
Someone cuts in front of us in a queue, the dog throws up on your cream carpet or an unexpected bill arrives. Any of these can send you into a negative spiral of worry, annoyance and 'why me?'.
But, when you're working towards a specific outcome, you can't afford to spend too much time picking to pieces the whys and wherefores of every negative circumstance that crosses your path. You've just got to pick yourself up, dispassionately assess the damage and get on with the solution.
Always remember that the quicker you get back to your goals the better you'll feel! And, in the scheme of your greater plans, these little things don't really matter, you've got bigger fish to fry!
You'll Build Self-Confidence
Think of a time you achieved something that was really important to you. It doesn't matter how big or small as long as it meant a lot to you. How did that achievement make you feel? I bet you felt like you could take on the world at that moment! Harness that feeling because that's the essence of self-confidence!
Now bring to mind something you want to do, be or have and imagine yourself achieving just that and at the same time allow the feelings and emotions from your earlier memory to flood into this imagined achievement. Don't criticise or over-analyse, just go with it.
Feels good, doesn't it? It probably makes you believe (even just a little) that you can actually achieve this outcome if you apply yourself in the same way you did before.
So, for every little and big achievement in your arsenal, you'll continue to build your confidence until one day you'll look back and be amazed at how far you've come. Way back then you didn't think it would be possible, but now, you're building on each of your accomplishments and engaging in the enjoyment of your endeavours!
I hope this article encourages and inspires you to take action and write up your goals.  This can be *the* year!  Work out what you want, get those goals written up and start moving towards them.  It won't be long before you'll have a whole new story to tell!
Resources for your goals…
If you want to read more, get fitter, sort the garden and more!