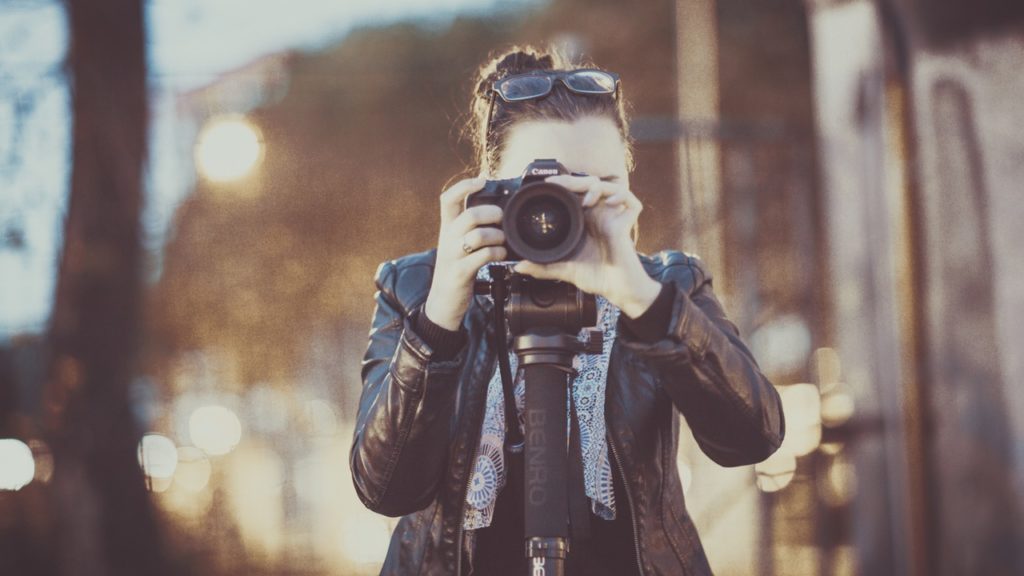 How to Stay Focused and Motivated
Knowing how to stay focused and motivated when the results are slow to show up is a life skill we should all learn to cultivate. However, in a world where instant gratification is not only the norm, but also expected, it can be hard to hang on in there waiting for the results of our efforts to become visible!
As the saying goes, 'patience is a virtue' but it seems that this moral high ground has slipped somewhat! And that's not really surprising, when life feels like it's moving at 100-miles-an-hour, we need things to happen quickly before we're trampled underfoot by the next 'to do'!
But, for things that really matter, there's no quick fix. Sticking with it for the long haul, putting in the effort and persevering will be the standard requirements to get the pay off. So, how can we stay focused and motivated when the results seem to lag so far behind?
Knowing how to stay focused and motivated has taken a huge amount of effort over the years.  I've tried a number of tricks, which have included rewards and also 'punishments', by giving or withholding treats, being publicly accountable (which is actually a great tip, but not for everyone, I know!), and listening to or watching motivational materials.  All of these have their place, but the five tips below are, for the most part, more intrinsic and therefore have the power to reach your psyche at a deeper level.  Check them out to see if they could help you to stay positive and motivated. 
1.  Stay Passionate
It's normal that when we start out on any new venture that we will be enthusiastic; we might even be passionate! It's with passion that we capture longevity and the ability to stick with something long after the initial burst of enthusiasm has waned.
But do we know what passion is really is? This can be a difficult question to answer, because enthusiasm, its weaker cousin, bears so much resemblance to passion when you start out on something new.
So, try this…think about something that really gets you enthused, will you be able to get out there if it's cold and pouring with rain?  Would you do this thing for free, even though others are paid for it?  Do you light up when you get an opportunity to talk about your passion?  Do ther people notice and comment upon your enthusiasm for your subject?  These are all signs that you may be able to go the distance with your venture!
2.  Get Connected with the 'Right' People
This doesn't mean looking for the professionals in your area of interest, although this helps. Instead connect with people who share your interest and are pursuing the same journey. They may be further along and will be able to provide help and encouragement, or they may be a little (or a lot) behind your current development. You can now be the help and support, which is great for letting you see and understand very clearly how far you've come!
Helping others who have just started out also provides a bit of a litmus test to whether you are truly passionate.  If you're excited to helps others, then there's a very good chance that you'll remain focused and motivated as time moves on.
3.  Get to Know Your Future Self
We all know in our hearts that our actions now are likely to have planned as well as unplanned effects further into the future. Of course, this is true of doing things that are good for us as well as things that are less than desirable.
It can be difficult to picture ourselves in the future and where our actions are taking us. But in the interests of staying focused and motivated, it's worth trying to imagine the effects of your current actions on your future self. Is the likely outcome good or not-so-good? Will your future self have the means to deal with whatever you're currently doling out to him/her?
It's often too easy to consign work or poor results to our future self to deal with, but, whilst none of us know what our futures hold, we're all getting older.  Would you hand over the proverbial 'heavy lifting' to your Grandmother or Grandfather?  I guess not, but if that's true, then you need to be putting in the appropriate focus and motivation now so that the burden lightens as you age.
If you find this exercise difficult, imagine giving advice to a friend on their current actions. This often helps clarify your trajectory and can renew your focus and motivation.
4.  Realise that Focus and Motivation are Fleeting
Knowing that your focus and motivation will do a disappearing act can help you plan for its inevitability. We can't be motivated for the same thing all the time, life just isn't like that. There will be times when you'll need to change your focus and give yourself a chance to recuperate.
During these times you'll be rebuilding your motivation muscle and coming up with new ideas. It's these new ideas that will inspire you on to the next level and keep you going. Our brains aren't static and doing the same thing over and over without growth and development will cause us to get bored and give up.
So when your focus and motivation has taken a dive, back off and do something different. Give your brain a break! Before you know it, you'll be ready to hit the ground running again with renewed energy and drive.
5.  You have to change to make change stick
How many times have you started a fitness regime, gone full out and ended up with an injury and then given up? What about fast loss of weight, followed by putting it back on? Or maybe you've taken up a new dance class, bought the kit, paid up front only to find it wasn't really what you were looking for?
This is the problem with fast change, we don't have a chance to catch up with ourselves! Think of it this way. For anything new to be sustainable, we need to change as a person. We need to learn new skills, develop confidence, build muscle, change our shopping habits, exercise discipline etc. If some or all of these requirements aren't currently part of your repertoire, then having instant success in that area isn't going to help you because you won't know how to keep it going!
This is such a fundamental part of success that we even have expressions in our language for it.
Consider these sayings:
• Rite of passage
• Cutting your teeth
• Running before you can walk
Of course, they refer to the efforts we must go to to become the new person who fully reflects these skills and experiences!
My absolute favourite is 'it takes 10 years to become an overnight success'! For some things, 10 years won't be required, but, it's worth keeping in mind that for the most coveted things in life, effort, focus, motivation and perseverance will be required…for the longest time!
Knowing how to stay focused and motivated, in some cases, forever(!) can be difficult, but having a few tricks or hacks to call on when needed is always useful.  But whatever works for you should be cultivated and used whenever it's needed.  Don't start believing that you'll never get your focus or motivaton back just because you've hit a plateau, we all feel that sometimes.  But, always be ready to use your best tactics to get going again.  It's what the pros do!
If you have any tips, hacks, tricks or stories on how to stay focused and motivated, particularly when results are slow to show up, please leave a comment and share your thougths!  Thanks!